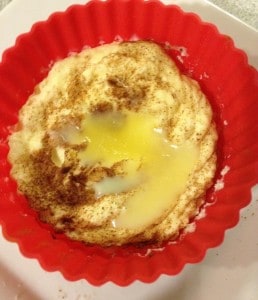 Many long time low carbers are very familiar with the Mock Danish.  It's an old standard and almost every low carb blog out there has this recipe in their files.  I don't know where it originated, but I do know that I did not come up with this recipe and that it is also a great egg fast recipe! (More info about the Egg Fast at the bottom of this article)
You know those danishes that have that little centre of lemony stuff in the middle?  No, I'm sure you don't!  🙂  All I've done to the original mock danish is add my own little lemon twist to it while still keeping it egg fast friendly!
If you are tired of boiled, scrambled, poached and deviled eggs and need a boost to your egg fast, this egg fast recipe will perk you up for sure!
I do prefer to avoid sweeteners as much as possible, but with this Lemon Filled Danish I used stevia to taste. On the egg fast it is better to use a liquid stevia like this one
.
Items you will need:
Ingredients for Danish (makes 2)
4 tbsp (or 2 ounces) cream cheese (full fat and brick type like Philadelphia Cream Cheese)
2 eggs
Stevia to equal 2 teaspoons sugar (or to taste)
cinnamon
Filling ingredients
1 tbsp coconut oil
1 tbsp Kerrygold butter
lemon zest or 1 tsp Lemon Extract
Stevia to taste
Lemon Filled Danish Instructions
In a small microwavable bowl, soften the cream cheese for 30 to 60 seconds depending on your microwave.
Stir with fork until very creamy.
Add eggs and beat well until well combined. Add stevia to taste.
Divide between 2 large Silicone Baking Cups
Sprinkle with cinnamon
Put on plate and microwave, checking every 20-30 seconds until done.  While still warm, make a little well in the middle.  Place in the fridge to cool.
Make Filling
In a small glass dish combine coconut oil and butter
Microwave for 30 seconds
Stir until everything melted
Add lemon extract and stevia to taste.
Put in fridge to cool
Once the lemon filling cools down (it will no longer be clear, it will start to look yellow) spoon it into the centre of the 2 danishes.  Put back in the fridge until cooled.
Enjoy!
For the purposes of the egg fast, each Danish will count as 1 egg, 1 cheese and 1 fat.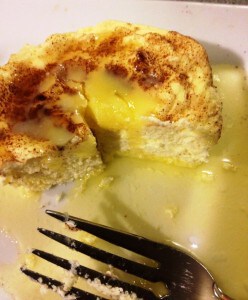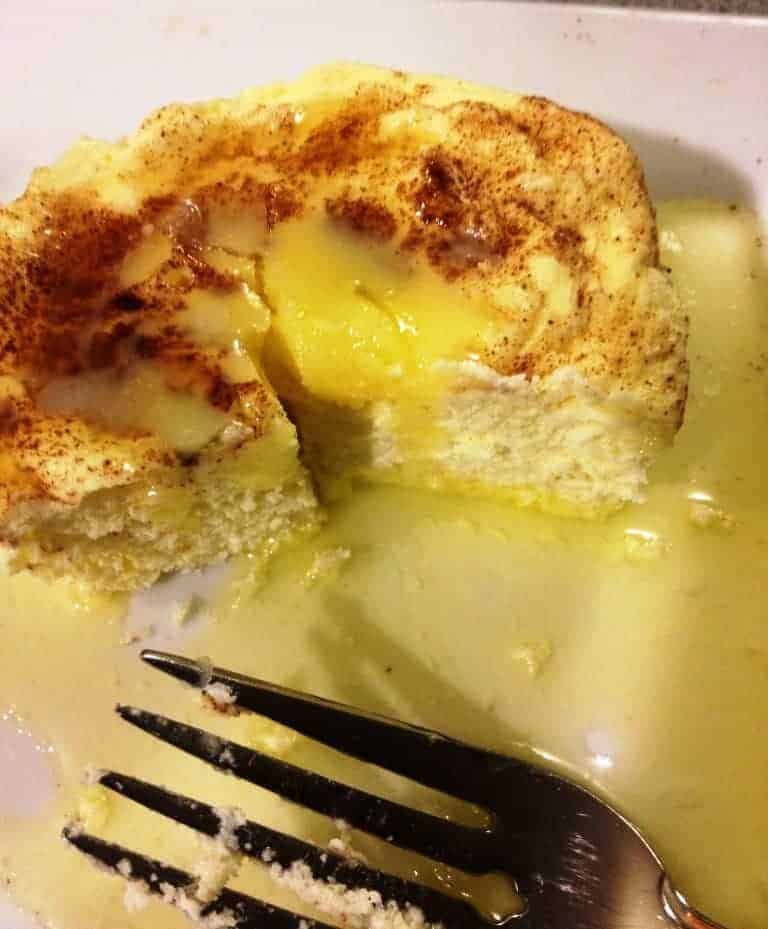 If you have not used up all your fat for the day, you could do what I did in this photo, which is double the topping recipe and spoon 1/2 in the centre and the other half of the buttery lemon sauce over the Danish and really make this a decadent egg fast recipe!
Let me know if you like it!
Learn more about the Egg Fast Stall Breaker in this article.
See my 4 week Egg Fast Diet results in this article.
Egg Fast Tracker App:  This is a free app for Android that helps you keep track of your Egg to Fats ratios, plus your water and cheese consumption.  Install the Egg Fast Tracker app here.
For those not following the Egg Fast, here are the nutritional values from My Fitness Pal:  Calories 383, Fat 37g, Protein 10g, Carbs 3g