Decadent Mascarpone Hazelnut Low Carb Cheesecake Muffins (with Egg Fast Options)
I may have called these keto treats muffins, but really they are personal sized Low Carb Cheesecakes!
I normally make cream cheese muffins as an alternative breakfast or lunch but I had some mascarpone cheese in the fridge and thought it might elevate that standby recipe a bit!
And so it did! The addition of the hazelnut element made it even more of a treat.
NOTE: If you are doing the Keto Egg Fast, scroll down to see my Caramel Pecan Egg Fast version.
You could actually dress this little cheesecake muffin up with other flavor options like caramel and pecans, but my Dad has three Hazelnut trees in his yard and so I always have buckets of raw organic hazelnuts in the pantry.
If you are not that lucky you can also score raw hazelnuts on Amazon.
You will need either a regular blender or an immersion blender will work as well.
What you need to make Mascarpone Cheese Hazelnut Low Carb Cheesecake Muffins
Torani Sugar Free Hazelnut Syrup, 750 ml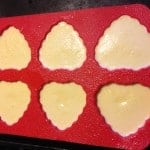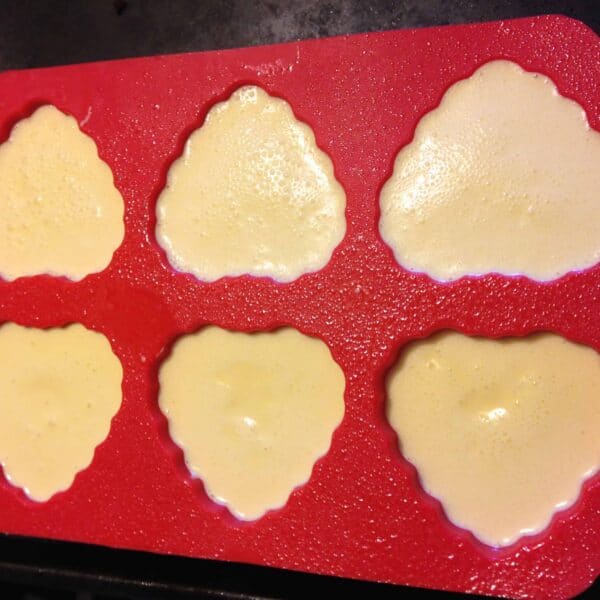 Directions for Keto Mascarpone Hazelnut Muffins
Place the eggs, cheese, syrup and stevia in blender and blend until smooth.
Pour batter into 6 muffin tins (I used a silicone muffin pan like this one, they pop right out!). Use 8 muffin cups if this is for Egg Fast.
Sprinkle cheesecake muffins with a dash of cinnamon.
Bake at 350 for about 25 minutes
They will taste more cheese-cakey if you then let them get cold in the fridge.
After they are cold, serve with a teaspoon of chopped hazelnuts on each muffin.
If you are eating dairy, then top with a dollop of heavy whipped cream for a dash of deluxe decadence.
Here is the Egg Fast version: Caramel Pecan Cheesecake Muffins!
Use the same 4 eggs and 6 ounce mascarpone (or cream cheese) as above.
Substitute 1 tbsp Caramel Pecan syrup (or leave it Hazelnut)
Pour the batter into 8 muffin tins instead of 6.
Bake for 20 minutes at 350
I made a topping from 2 tbsp butter and 2 tbsp coconut oil, melted. Stir in 2 tbsp Caramel Pecan syrup and let it cool down in the fridge. Then divide equally over the muffin tops (they have a nice depression for this!). Place in fridge until topping hardens.
For the Egg Fast, two (2) low carb cheesecake muffins (1/4 of the recipe) will count as 1 egg, 1.5 ounces cheese, 1 fat and 1 sweetener serving.
They are also awesome without topping if you want to save your fats for something else. I have shown with and without in the image.
Change up the flavors! I am loving all the flavors over at Skinny Mixes! You can use my code KETOGENICWOMAN to get a discount on your first order.
More Keto Low Carb Bites, Balls and Squares
Our favorite Keto dessert snacks and bites!
Save these Keto Mascarpone Hazelnut Muffins to Pinterest!