Resources for Keto and Low Carb Dieters
I get so many emails from people asking me various questions about where can they get this item or that food. I thought I would make a nice easy list for you all!
And please don't take this a sign that I don't want you to email me anymore, I do! I love hearing from the people who visit my blog! You just keep right on telling me how you are doing!
These resources are in no particular order, just as I think about them!
What are the Best Sweeteners for Keto?
So I fully admit that my pantry has quite a wide variety of various sweeteners! It's just that I prefer different sweeteners for different uses!
So here's what I use for sweeteners most often and when:
Keto 90 Day Tracking Journal
We created this 90 day tracking journal for you! You can track weight, measurements, food, macros, exercise, moods, the whole thing!
My favorite Kitchen tools for Keto recipes
This pan is what you call a muffin top pan. I have never made muffin tops in it but it is hands down my favorite baking pan for Keto recipes! It can be used for Cloud bread, Keto egg puffs, mini pizzas and many more yummy things!
This is the little mini waffle maker that everyone loves! It is a must have both for Keto Waffles and now those Keto Chaffles that are all the rage!
I LOVE mine and use it all the time, I even bought one for the office! Apparently you can sometimes get them super cheap from Walmart or places like TJ Maxx. Because of where I live, I get everything online, here is the link for the waffle maker.
You can my other favorite kitchen tools for low carb and keto here.
Must have items for Doing Keto!
Looking for MCT Powders and other Keto supplements? Perfect Keto is my recommendation for that. I love the chocolate ketone base in my coffee! They have some great starter kits and bundles with cool savings! Check those bundles out here.
Miscellaneous things I love
True Lemon Packets. These have ended up in many of my recipes for good reason. True Lemon is 100% crystallized lemon and has no carbs or sweeteners or other ingredients. You do have to be careful which ones you buy because they also have a drink mix that has carbs in it. This is the True Lemon that you want.
Those cool variety boxes you can order to try things out: Keto Subscription boxes!
My favorite keto cookbook deal: These cookbooks have Keto recipes with only 5 net carbs, 5 ingredients and 5 steps! Genius! Keto in Five book bundle
Are you looking for one of those 'Everything Laid out for You Plans'? Well, my friends over at Tasteaholics have done exactly that!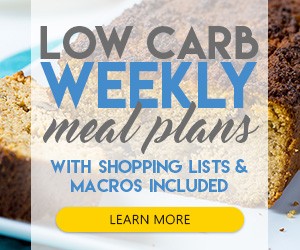 Getting Your Keto stuff from Amazon cheaper and faster!
This excerpt is from my super popular Keto on a Budget article:
Amazon Prime membership. I spent years thinking I didn't need this but since I've had it now I wonder how I ever managed without it! It pays for itself fairly quick with the free shipping but you get so much more! Not to mention special Prime member only deals, especially on Prime Day in mid July.
Try Amazon Prime 30-Day Free Trial
Amazon Coupons: Coupons are always a good way to pay a little less for things. But did you know that Amazon has all it's coupons on one handy page!? This is for everything, not just foods but you can sort it by any category you want. Just now I checked the grocery and gourmet category and there were over 3000 coupons available!
Here is the Amazon Coupon page. Happy Savings!
More is Coming soon, I promise!
I will add to this as things come up! In the meantime, if you have a 'Where can I get' or a 'What do you recommend' questions, please leave me a comment or send me an email at anita at ketogenicwoman.com and I will see if I can help!