Cream Cheese Fat Bombs Recipe – Pudding and Jello Pops!
I think I just died and went to heaven. I just popped my first Jello Cream Cheese Ball and it was divine.
I was browsing some of the low carb forums looking for high fat food ideas (still sounds wrong when I say it out loud!)
There was someone who talked about rolling cream cheese into jello powder and eating it and well, I just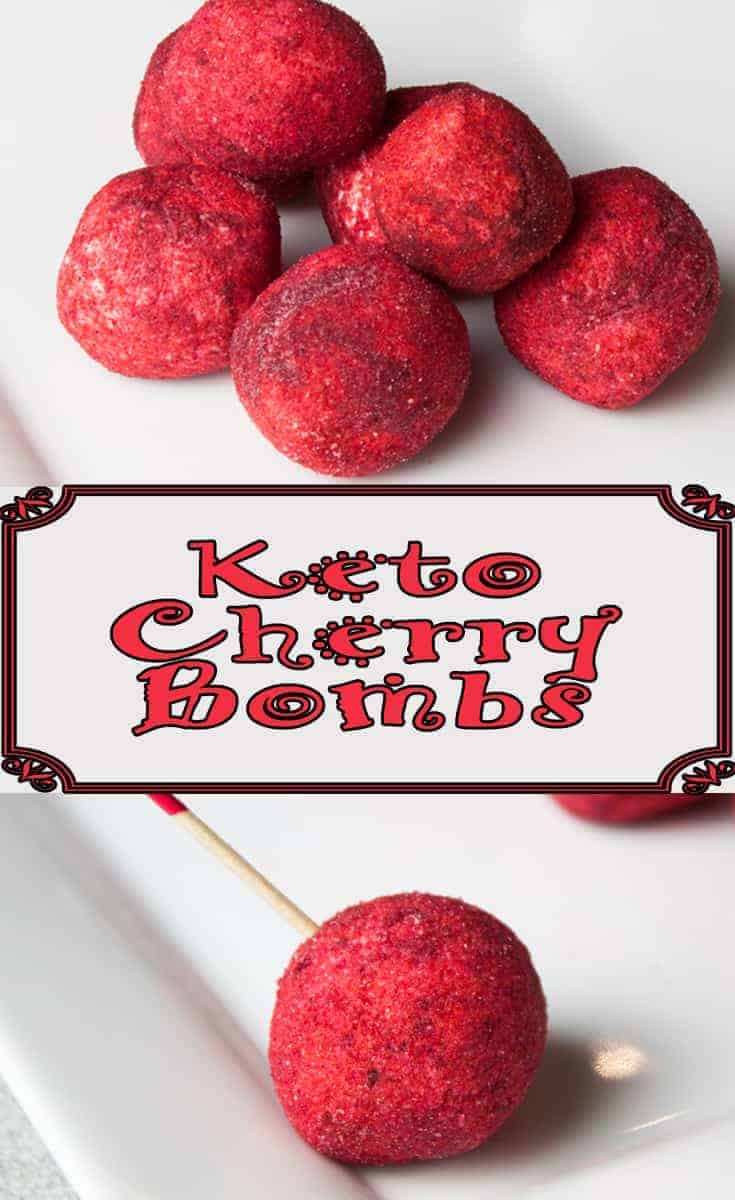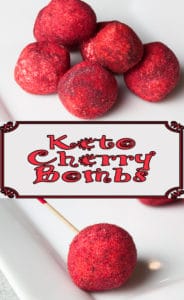 happened to have some cream cheese in the fridge and sugar free jello in the cupboard. Strawberry as a matter of fact.
Here in Canada we have only 3 flavors in the stores but I can order my Sugar Free Jello
from Amazon and get more variety.
And then from there of course, I had to try dipping them in sugar free pudding mix, as you can see from my main image above.
But I do have to say, that after all the flavors that I have experimented with, I still like the tart flavor explosion of using the Jello Strawberry, Raspberry or Cherry. These cream cheese fat bombs are definitely The Bomb!
So here is the recipe:
Low Carb Jello Cream Cheese Balls
1 8oz package of Kraft Philadelphia Cream Cheese or any brand as long as it's the solid brick type.
1 package of sugar free jello or pudding mix
Note: If you want to do a smaller amount, 1 tbsp of mix does about 4 cream cheese balls.
Take the package of Cream cheese and cut into 16 squares.
Put the jello or pudding mix in a sandwich baggie.
Take each square and shake until covered with jello or pudding mix on all sides.
Then roll into a ball in your hands. (Tip: Use restaurant prep gloves like these to avoid red dye on your hands!)
Keep covered with plastic wrap in the fridge.
Serving size is 2 balls.
Each serving of 2 cream cheese balls is 105 calories, 1 carb, 9 g fat and 3 g protein.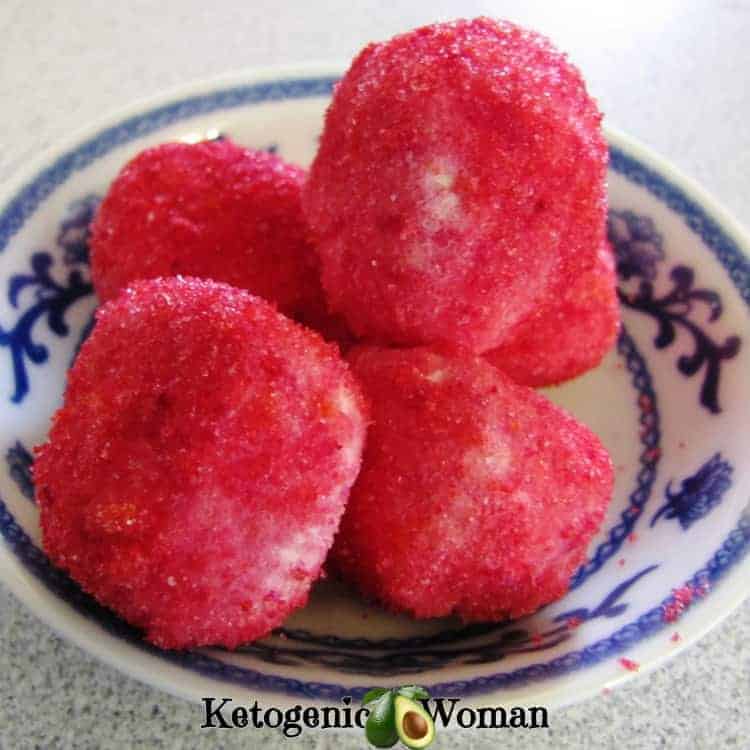 These make a perfect snack for Keto, Atkins, LCHF or any other low carb diet. You could also make a plate of these as appies for a party. Put colorful toothpicks in them and you will have a plate of cherry bombs, lemon bombs, pudding bombs, etc They will be a hit!
How about more easy Keto Fat bomb recipes?
If you like these Keto Jello Cream Cheese balls, then you will also love these other low carb fat bombs!
More Keto Low Carb Bites, Balls and Squares