Keto Egg Fast Diet FAQ and Rules
I have been an admin in a Facebook Egg Fast Diet group for a few months now. With almost 5000 members I have seen many questions and this is a list of the most common or frequently asked questions about the Egg Fast Diet. So let's get right to it! (Updated Dec 2018 There are over 35,000 members!)
Believe it or not, the number one most frequently asked question is this:
Can I have HWC (Heavy Whipping Cream) while on the Egg Fast?
No. Nada. But yet, people will still go ahead and do it anyway. It's a fast, you give things up when you are on a fast!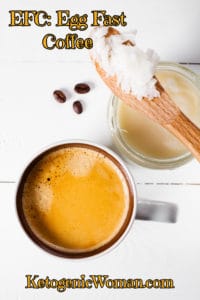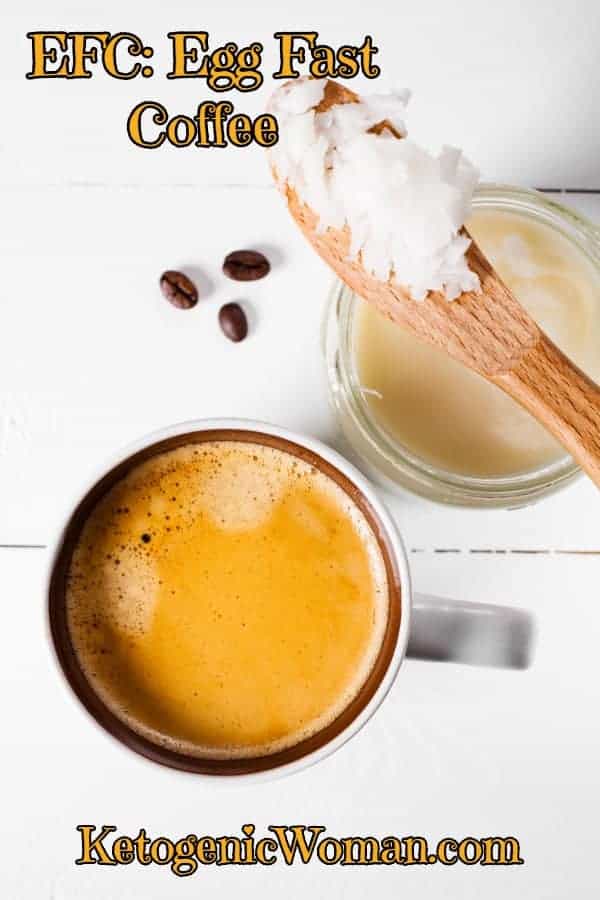 But HWC seems to be one of those things that causes the most distress for people when they try to imagine life without it.
Even though it's not a lifetime, it's just a few days. Could there possibly be an addictive component at work here? Hmmm, just saying.
Part 2 of this question is Butter is made from cream, so they are the same thing and so why can't I have it? No, they are not the same thing! When you make butter (try it in a jar), all that liquid that is left over once you finally have butter, is in fact buttermilk.
Don't send me hate mail on this one, and hear this: You will not die if you spend a few days without heavy cream!
And this might help, I call it Egg Fast Coffee:
Blend 1 tbsp coconut oil and 1 tbsp butter into your coffee (use a blender)
Whip that thing up like a latte.
Maybe add a little stevia, you will have a new friend and no dairy! Try it! :-)
---
How many Eggs can I eat in a day?
I think the real question is what is the minimum number of eggs and some people wonder how many eggs are too many?
The minimum way to do egg fast is 6 eggs plus 6 tbsp fat. This will ensure you are getting the minimum amount of protein for good health. Any less than this and you are not doing your body any good.
In the Egg Fast support group, the sweet spot seems to be 7-8 eggs with corresponding fats and a minimal amount of cheese.
There is no official maximum number of eggs you can have but too many eggs is when you feel stuffed and that number will be different for each person.
Most people eat the most eggs on day 1 and 2 and might feel some hunger. Then because the egg fast is approximately 85% fat, their hunger is killed by the 3rd day and they will often have trouble getting in the 6 eggs plus 6 tbsp fat.
Can I do Intermittent Fasting with the Egg Fast?
Absolutely! Just follow whatever eating schedule you currently use. Be sure to still get your minimum of 6 eggs and 6 fats.
Is the Egg Fast Diet Safe? How long can I do the Egg Fast?
These 2 questions are really the same, people worry about eating too many eggs for too long. It just shows how great a job the government did to brainwash us! The core of the concern seems to be that people are afraid of cholesterol.
Eggs have cholesterol and so therefore they must be bad! These concerns are based on science that is 50 years old!
I have been eating eggs daily for several years (4 or more every day!) and my cholesterol numbers are excellent! Please read this informative article to start your re-education.
Most people do the egg fast because they have hit a weight loss plateau while doing Keto or some other low carb plan of eating. Three to five days should be enough to break through that stall and then spend a few days on transitioning back to regular low carb.
That said, Jimmy Moore did follow it for 30 days and lost 27 pounds! You can also read his book about cholesterol called Cholesterol Clarity
You will be blown away by this information.
Will all these eggs give me tummy distress and ahem, bathroom issues?
No, this should not happen. If you do suffer any digestive distress it is more likely to be MCT oil and/or coconut oil (many people find it has a laxative effect) or xylitol if you are using that.
The other reason you may feel ill is that you are not used to the Keto (Low Carb High Fat) diet and you are suffering from Keto Flu. It will pass in a few days.
This brings us to the opposite problem and another FAQ:
Will I get constipated on the egg fast?
The vast majority of people trying the egg fast do not have this problem, especially if they are following the recommended 1 tbsp fat per egg.
Increase your coconut oil and/or supplement with Magnesium and that should get things moving along again.
Another thing that works really well is Smooth Move tea!
What Fats Do You Eat on the Egg Fast?
Can You Have Sweeteners on the Egg Fast?
The original Egg Fast calls for up to 3 servings a day in the form of diet soda. Some don't drink diet soda and can use those servings for something else.
Use as little as possible and use a liquid stevia like this one
or try out some of those new sweeteners that use a blend of stevia and erythritol such as So Nourished sweetener. If you can get through this without any sweetener, even better because you will lose your taste for sweetness.
Can I Chew Gum on the Egg Fast?
Yes you can. BUT! (You saw that coming right?!) Each serving of gum will counts towards your 3 servings of sweetener per day.
Unless you are using absolutely no other sweeteners on the egg fast then consider saving the gum for emergency situations.
Am I allowed to have '__________' food? (Fill in the blank!)
Ok, here it is and you're not going to like this answer but it is the brutal reality.
It's a fast, you give things up on a fast. If your '_________' is not eggs, butter or cheese, then the answer is this: '_______' is not on the Egg Fast and so you better either not have it, or have as little as possible. And no point in asking others if it's ok to have this blankety blank item on the egg fast, you need to make that decision for yourself.
It's only 3 to 5 days, the cleaner you are, the better results you will have. That said, you are an adult and can do whatever you choose. You don't need to ask me for permission. Add what you feel is right to the egg fast and if you are happy with the results, then that is what counts in the end.
But please, if you do add something non compliant to your egg fast, do not go into the egg fast support group and ask people for permission to do it or tell others to do the same! Make you own decision and be accountable to yourself.
'________' food has zero carbs, why can't I have it?
The goal of the egg fast is not zero carbs or even low carbs. Here is where the rubber meets the road and if you get this point, you will succeed on your Keto journey for the long term.
The egg fast works best as a low carb reality check and clean up. Most people eventually stall out on low carb and if you are one of those people, check everything you think you know at the door.
I was very low carb and stalled for months but my food plan was filled with so called zero carb drinks, desserts, fat bombs, heavy cream and nuts.
The egg fast cleaned all that out and *THAT* is what gets the weight loss moving again.
So if you end the egg fast and go back to your same old low carb plan, you will end up back where you started.
Sorry about that and don't send me hate mail. I know there is always that person who says 'But I eat tons of '_______' and I lost a lot of weight'. Congratulations! But it doesn't help the people who are stalled.
Can I do the Egg Fast even though I am not on a Low Carb Diet?
I'm going to say yes but with a lot of hesitation!
The egg fast is best suited to people who are already eating a low carb diet. Going very low carb like the egg fast brings along some severe detox symptoms (called Keto Flu) as your body switches from burning glucose to burning fat.
That said, some people do use it as a way to jumpstart their new Low carb life! And if that is why you are doing it, I support you in that!
How do I transition back to regular eating and not gain back the weight I lost?
By regular eating, hopefully you mean Keto or low carb of some kind.
If you go back to the Standard American Diet (SAD), you WILL gain back the weight. The first time I did the egg fast routine for 4 weeks I didn't really know how to transition properly and I still managed to lose 13 pounds in a month.
A transition period is very important and is the most successful and easy way to leave the egg fast behind, in fact I follow the egg fast transition most days now because I like it. Read how to transition from egg fast to keto here.
Is there an Egg Fast menu plan I can follow?
Yes, I have many free recipes and sample food plans on this page. I have also developed an Egg Fast Mix and Match Menu pack that includes a 5 Day Plan, a 5 Day Dairy free plan and a 5 Day Transition plan. You can check that out right here: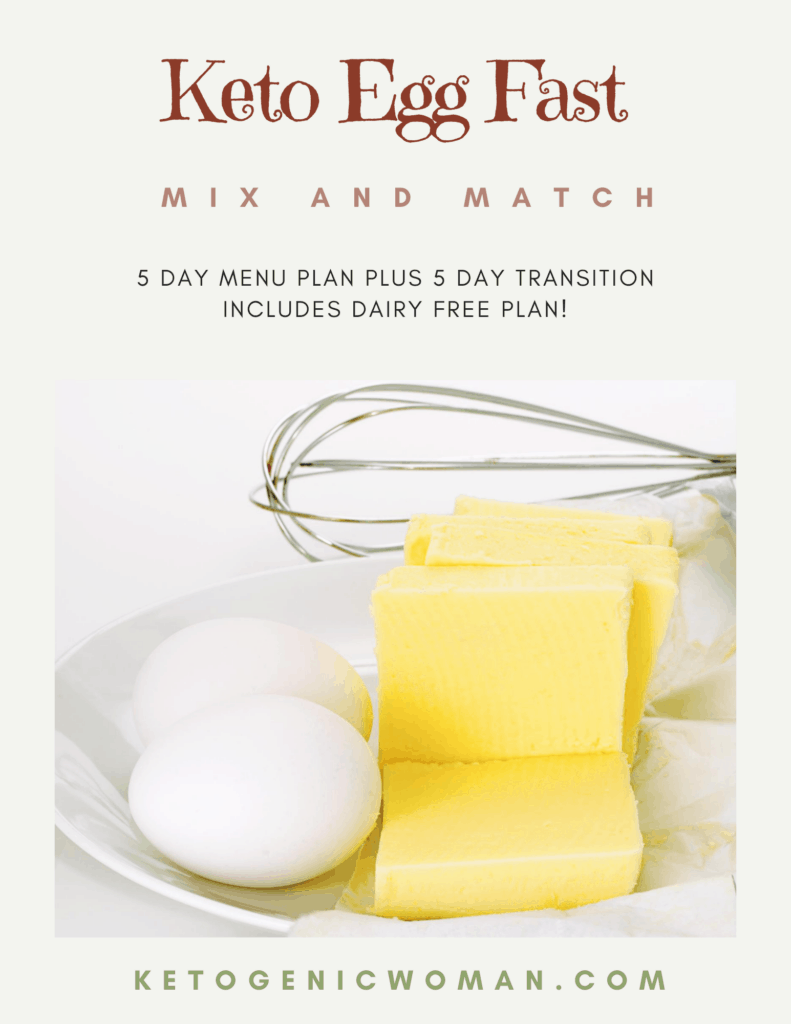 Also see free egg fast menu planning ideas here:
Egg Fast Three Day Sample Menu
Three days of Keto Egg Fast menu and recipe ideas.
Keto Egg Fast Recipes
Instant Pot Sous Vide Egg Bites for the Egg Fast
If you are on Pinterest you can follow me at KetogenicWoman for everything Egg Fast and Keto related.
Keeping Track of your Eggs and Fats on the Egg Fast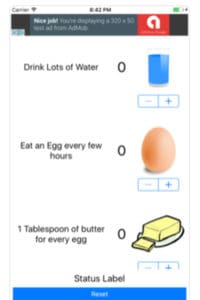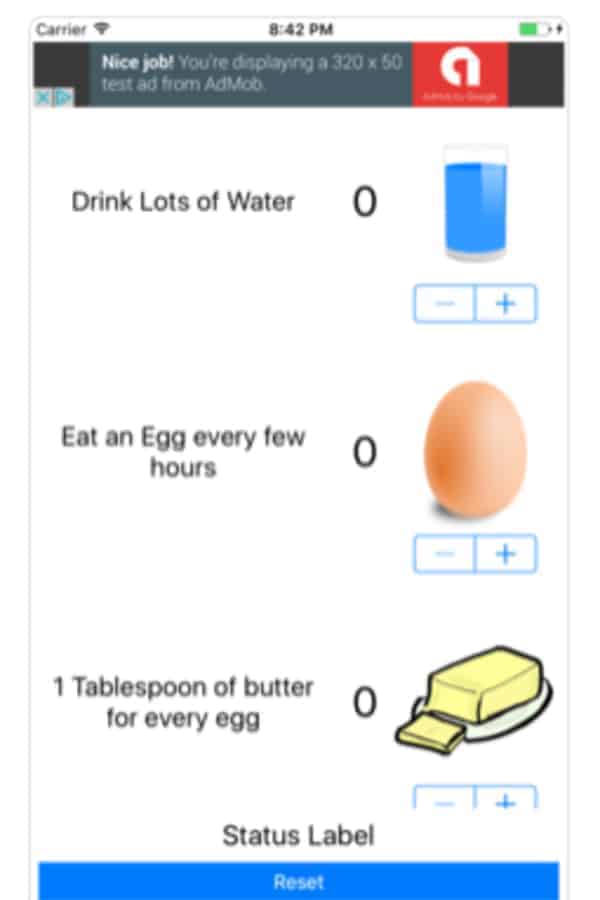 I love My Fitness Pal and use it a lot, but that said it was a tedious way to keep track during the egg fast. Plus many people in the group who use it get all hung up on macros and calories and so on. The Egg Fast Diet is a Keep it Simple program. Enter the Egg Fast Tracker app! It is completely free and you can install it on your Android phone or tablet.
If you have an iPhone or iPad, then click this link for your Egg Fast Tracker app.
I will be updating this FAQ from time to time as new things come up. Thanks for visiting and if you have a question that is not answered here, by all means feel free to leave a comment and ask your question.