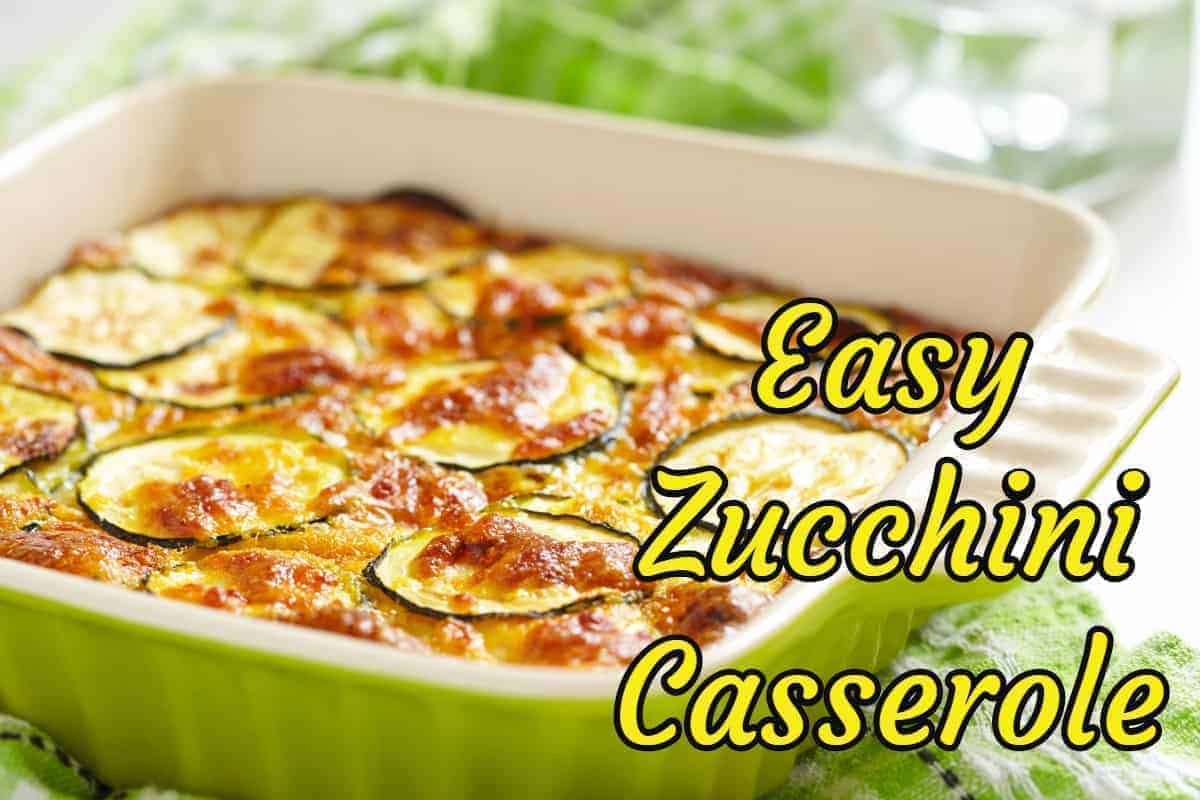 Easy Zucchini Casserole – Cheesy, Low Carb and Delicious!
This easy zucchini casserole is easy, cheesy and delicious! I love it because it has only a few ingredients, is quick to put together and the whole family loves it!
This zucchini gratin is a wonderful low carb side dish to any meat or poultry dinner such as this ranch grilled chicken recipe.
It is much better for you than scalloped potatoes but just as tasty. And it's such a great way to use up all that zucchini squash in the garden!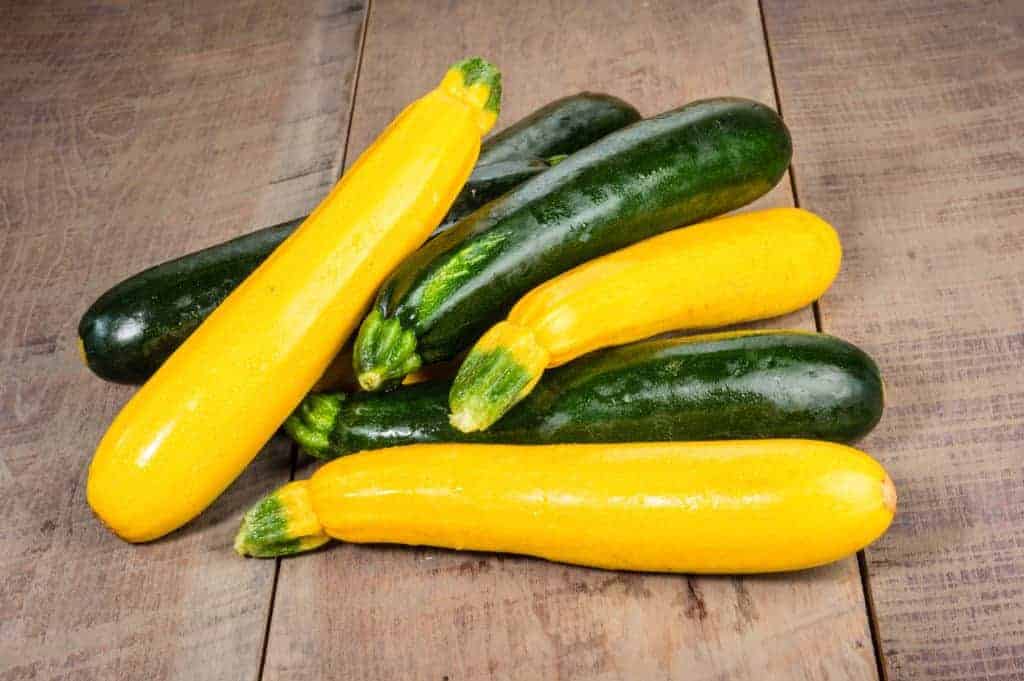 I love to use both green and yellow zucchini because it makes the dish look so pretty. The secret is to slice it super thin and the best way to do that is by using a mandoline.
For years I didn't have a mandoline because I thought they were too expensive but then I found a very inexpensive plastic model and I've been using it forever!
It's super for making any vegetables into nice even thin slices for casseroles or chips. The one I have is no longer on the market but it looks a lot like this mandoline slicer that is a best seller on Amazon.
Is Zucchini Good for the Keto Diet?
There's a reason zucchini is such a commonly used vegetable on the low carb, Keto diet. At about 3g of net carbs, this squash is perfect to use as a staple in your Keto arsenal.
Zucchini is also a nutrient dense food, has lots of vitamin C, is high in fiber, and has a high water content, which means it will get you the vitamins you need, make you full faster, and you don't have to hold back when including it in your easy cheesy, low carb zucchini casserole.
Ingredients for Easy Cheesy Zucchini Casserole

2 zucchini, thinly sliced (I use 1 green and 1 yellow)
1 small onion, thinly sliced
1 cup grated cheese (I used a mix of Monterey Jack and mozzarella in the one pictured right )
1/2 cup sour cream
1-2 tbsp cream
1 teaspoon garlic powder
salt and pepper to taste
Instructions
Grease a 9 inch baking pan with butter
Place overlapping zucchini slices in baking dish, layering it with onions and cheese between each layer
You can use a round dish or square
In a small bowl combine sour cream with garlic powder, salt and pepper and just enough cream to thin the mixture.
Spread sour cream mixture over the zucchini
Bake at 350 degrees for 35 minutes or until casserole is brown and bubbly on top.
Let rest in oven for 10 minutes.
Variations: I like to add in some chopped jalapenos to give it a bit of tex mex flavor. You can also change up the cheese and spices to suit what you have on hand.
Make Tonight a Low Carb Easy Cheesy Zucchini Casserole Night!
This dish is perfect for serving to your family on a regular night, but also works great when you are servings guests. Although it is a low carb Keto dish, it's still incredibly delicious and who doesn't love all that cheese? Your guests will love it. 
I hope you love it as much as me and my family love it!
Other One Pan Skillet Meals and Casseroles Your Family Will Love!
Save this cheesy keto baked zucchini dish to Pinterest!