Pan-Fried Keto Green Beans & Bacon Crack Recipe
Just don't tell my Mom or Grandma this, but it is truly a crack recipe!
Caramelized green beans and bacon, yummy! I feel almost silly making a recipe out of this but so many people ask me how I make my 'green beans bacon recipe'.
Well my Grandma taught me! I grew up on this meal because we had rows and rows of scarlet runner beans in the garden.
Can you eat Green Beans on Keto?
Some people seem to think that green beans are not keto. Well first of all keto is not a food group, it's a metabolic state. You can fit any food into your macros.
1 cup of green beans is about 7 carbs and 3.5 grams fiber for net carbs of 3.5 grams. I don't have a problem with this especially considering all the other nutrition packed into the lowly green bean. Read more about green beans here.
So yes, eat green beans on your Keto or low carb plan!
The truth is, this is a fast and easy keto or low carb meal. You can make this for a side dish but I have to say that when the green beans are plentiful in my garden this is dinner for me!
How to Make My Keto Pan Fried Green Beans and Bacon Crack Recipe
Prep time: 5 minutes
Cook time: 5-10 minutes
Serves 4-6 as a side or 2 for dinner!
You only need 2 main ingredients plus salt & pepper!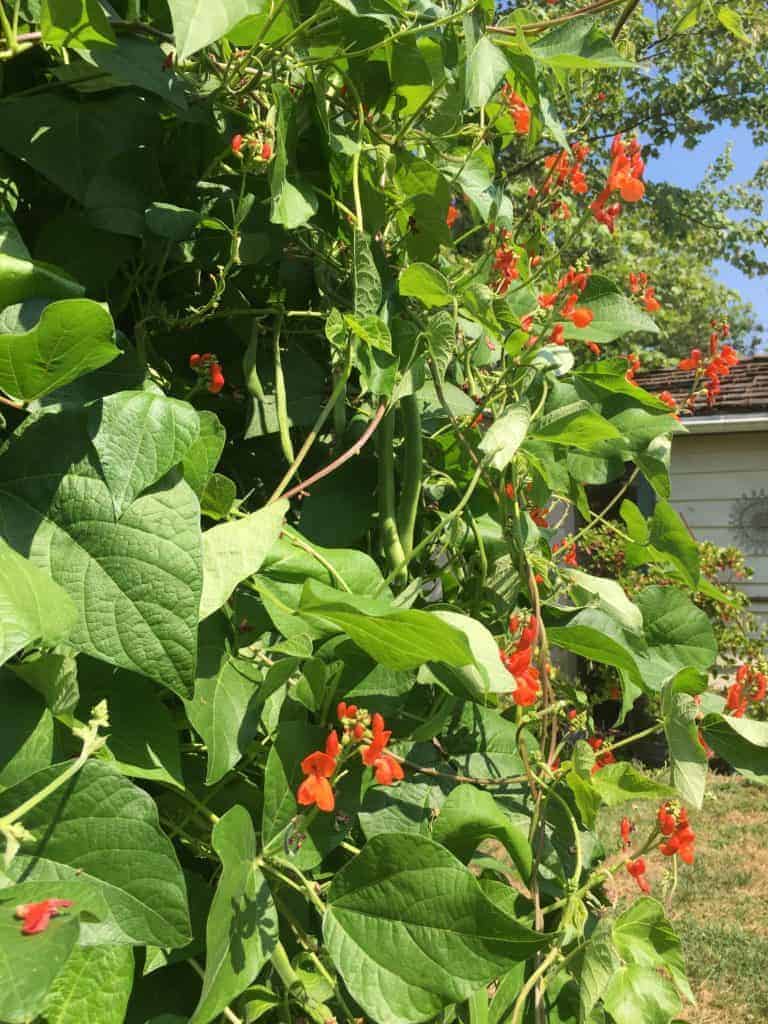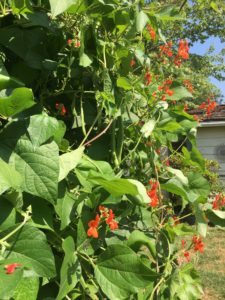 4 thick-cut or 6 regular cut bacon slices (cut into bite size pieces with scissors)
1½ lbs. fresh Green beans, trimmed and cut in bite size pieces. I like to use the long flat scarlet runner beans in this dish.
Optional: Add some sliced scallions and /or garlic
Sea salt and freshly ground black pepper, to taste.
Directions:
Cook bacon in a large cast iron skillet over medium-high heat, turning once to ensure it is cooked evenly on both sides. Cover pan with a splatter guard while cooking, if desired.
Remove bacon from pan with slotted spatula and place cooked bacon on paper towels to drain. Leave the bacon fat in the pan.
Add the beans to the hot pan and fry until they are cooked tender and turning brown. (You can also use leftover cooked beans for this dish. You won't need to cook them as long as the fresh beans.)
When beans are cooked, drain any excess fat into a can or heat proof dish.
Add the bacon back into the pan and cook until everything is heated through and bacon starts to get crispy or as desired.
Remove skillet from heat and serve immediately.
Variations: This low carb recipe also works very well with thinly sliced brussels sprouts!
More Fast and Easy Keto One Pan Meals that You might Like!
These family and budget friendly meals are fast and perfect for busy weeknights. One pan meals make for easy cleanup. Faster and cheaper than drive through!
Save this awesome Crack Keto Green Beans and Bacon Recipe to Pinterest!