Chocolate Chip Keto Waffles
Just because you are following a Keto diet does not mean you have to be deprived of waffles! These Keto Waffles are going to make sure that you can enjoy those lazy weekend breakfasts with the whole family.
I have to say they turned out so fluffy and yummy and I'm happy that I doubled the recipe because my boys ate them up!
For this batch of keto waffles I mixed the chocolate chips right in the batter but for myself I prefer just making the waffles plain and sprinkling the top with sugar free chocolate chips.
That way the kids can have regular chocolate chips or sprinkles or sliced bananas on top of their waffles. My other favorite topping is this sugar free Maple syrup.
I also like to add a dollop of real unsweetened whipped cream, now that is a weekend breakfast!
How to Make this Keto Chocolate Chip Waffle dairy free
This is an egg and cheese based keto waffle recipe. When I made egg fast waffles I learned how to eliminate the cream cheese and use mayo instead in many recipes.
So if you are dairy free or even just cheese free, feel free to sub 1 tbsp mayo for each ounce of cream cheese. It will taste fine! You can check out that 2 ingredient keto waffle recipe right here.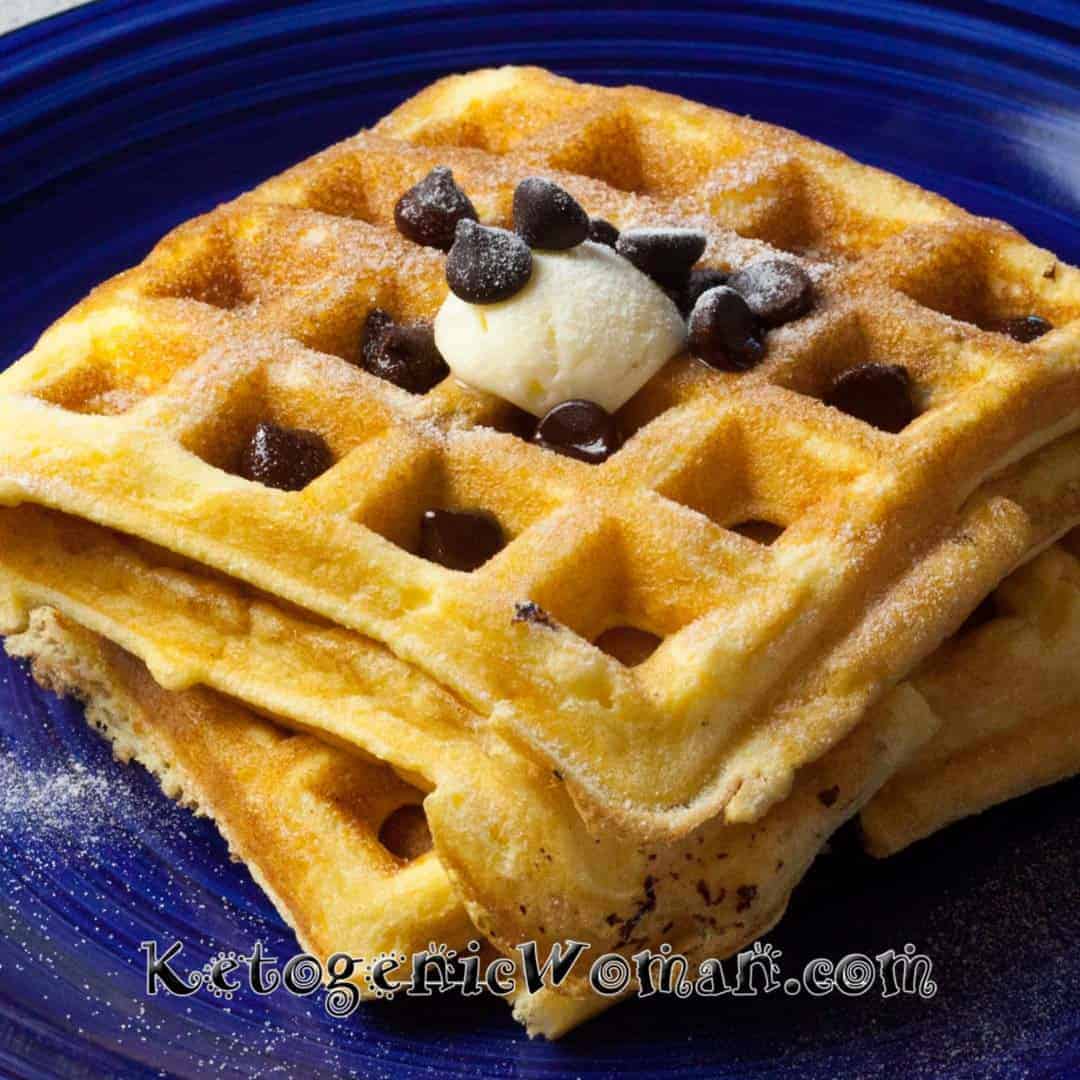 What will these Keto Chocolate Chip Waffles taste like?
If you are worried that the waffle will taste eggy, don't! It for sure doesn't taste that way at all!
I have a high functioning autistic son who is super picky and he ate these without comment or complaint. (Those of you who might have a kid like that know how significant that is!)
For the chocolate chips I used Krisda sugar free chips, but I also have used the Lily's chocolate chips before as well. The Krisda brand is just more readily available at my local stores here in Canada.
Lily's tends to be way overpriced in my opinion but there is also a more budget friendly Hershey's sugar free chocolate chips available online.
The other thing that I like about this recipe, is that it's an 'everything in the blender' recipe, just like in this picture looking down my vitamix.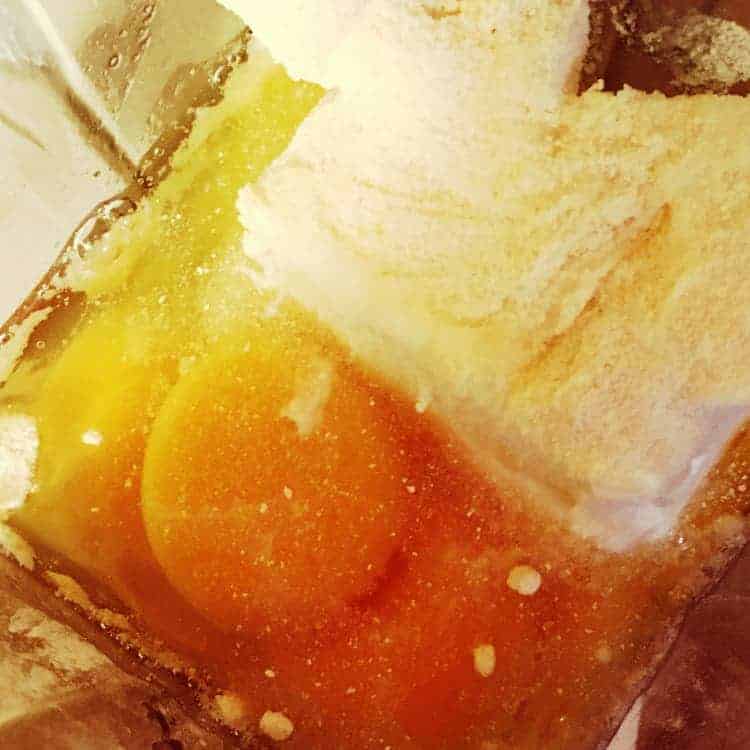 I love any excuse to use my Vitamix and then I have the added bonus of being able to pour the batter directly into the waffle maker.
A Belgian Waffle Maker is best for these Keto Waffles but use what you have. In fact, if you don't have a waffle maker then use the batter to make keto pancakes or crepes!
However, if a waffle maker is on your Christmas list then I highly recommend this one. It is super easy to clean and no drip! I use mine several times a week!
Ok, let's do these Chocolate Chip Keto Waffles!!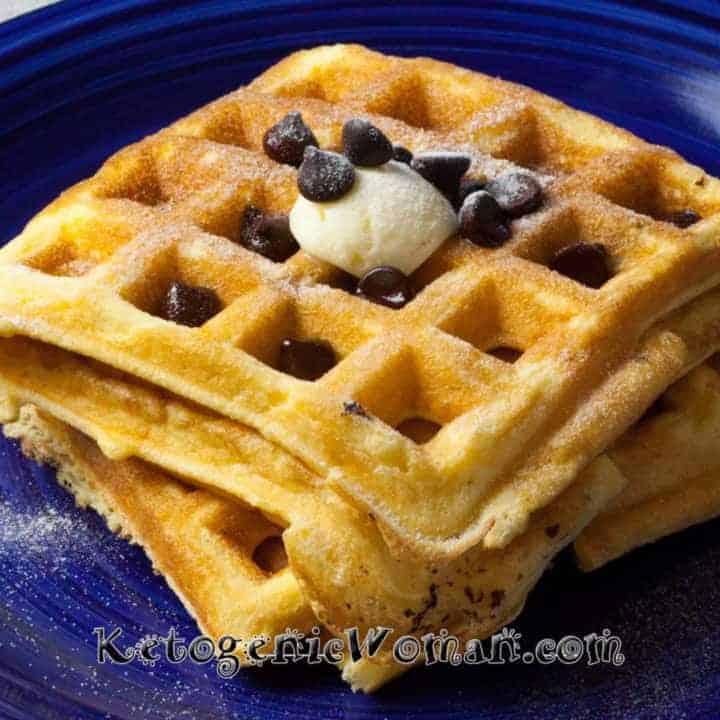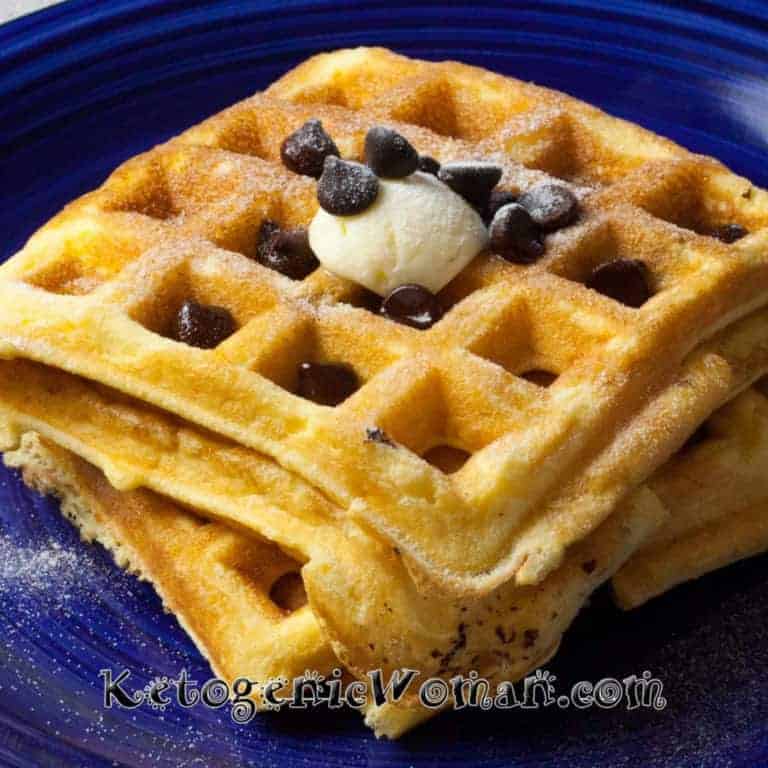 Chocolate Chip Keto Waffles
Try these other Keto and Low Carb Breakfast Recipes!