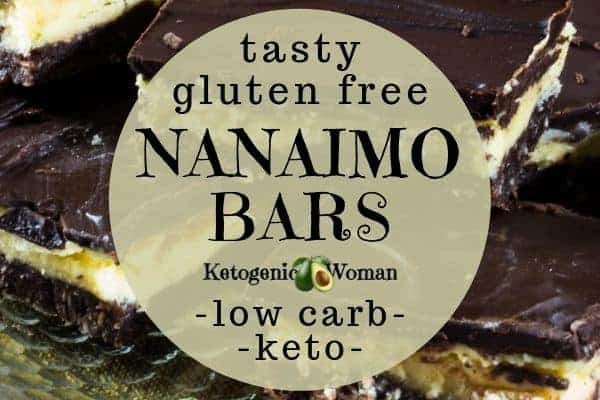 Keto Nanaimo Bar Recipe – A Low Carb and Gluten Free Keto Dessert
If you have never had this iconic Canadian dessert bar, well what can I say, I am so sad for you! Let's fix that right now with this Keto Nanaimo Bar Recipe!
What is a Nanaimo Bar you ask? Traditionally, it is a 3 layer no bake bar. The bottom layer is a chocolate coconut wafer concoction. The middle layer is a custard and the top layer a nice dark chocolate ganache.
The Nanaimo Bar originated in Nanaimo, BC which is not too far from where I live. The first recorded Nanaimo bar recipe (according to the wikipedia) was in the Nanaimo Hospital Ladies Auxillary cookbook in 1952.
These gluten free Keto Nanaimo Bars are also featured in The 12 Days of Keto Christmas Treats blog post, which has more amazing Keto and Low Carb Christmas desserts.
The two most important things you need to know about Nanaimo Bars? One, they are over the top delicious and a perennial favorite around here, and 2) They are actually super easy to make! So don't be scared by the 3 layers!
We Canadians eat these by the ton in my geographical location of the Canadian West Coast. The local supermarkets sell giant slabs of it at Christmas. So it was real important that I make this into a Keto Nanaimo bar recipe or I'm done for!
What will I need to make these gluten free nanaimo bars?
All of the ingredients are easily obtainable from any major supermarket. If you are in a remote location then Amazon is your friend so I'll share the links for the harder to find ingredients. (Note, these are affiliate links meaning I get a small commission if you order them, which doesn't affect the price you pay)
There's no baking involved here which is always a bonus. You'll just need a 9 x 12 casserole pan, because honestly there is no point in making a small measly pan of these.
You'll be just making it all over again, so it's better to make lots just the one time. Besides, you can freeze these too.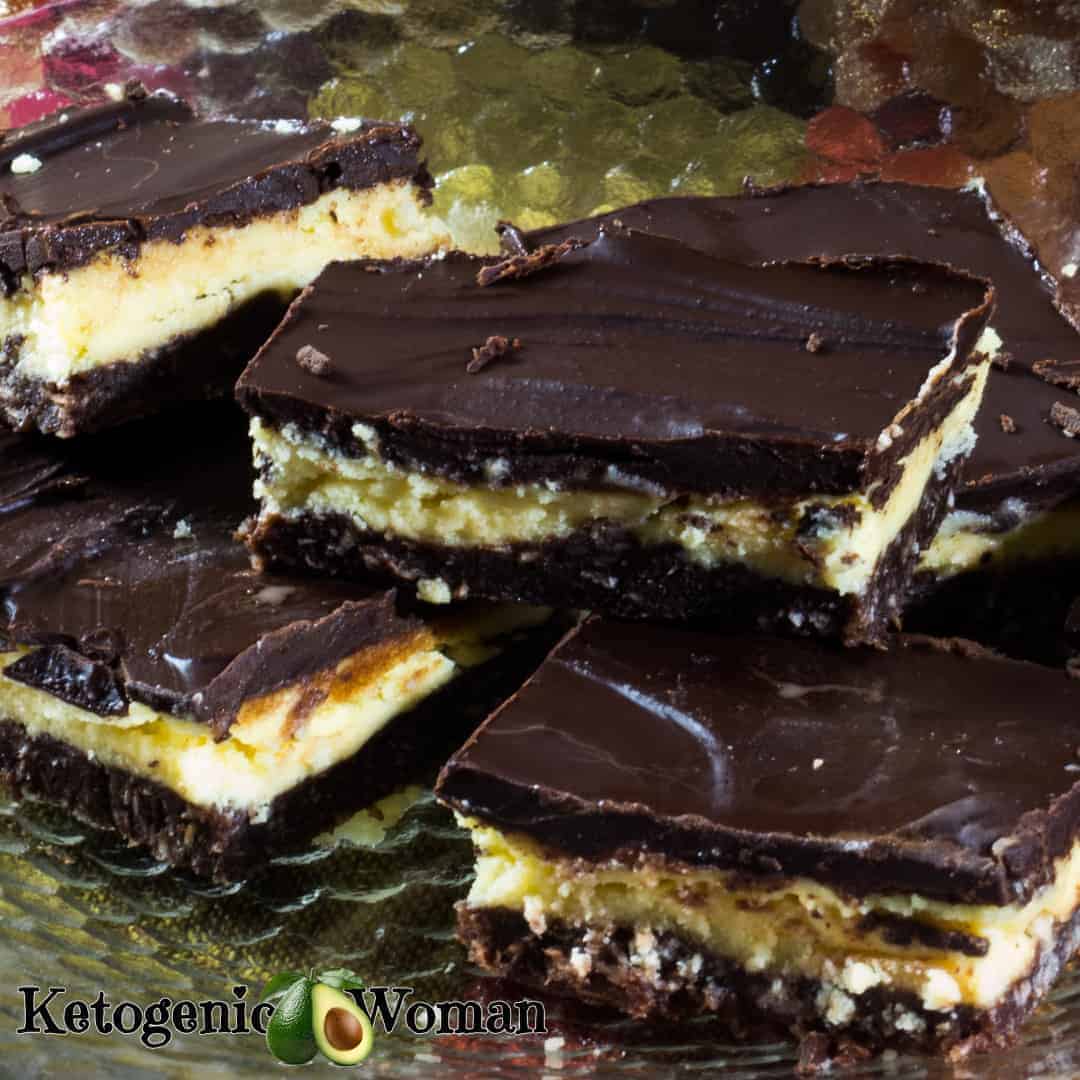 So now that you know what it is, let's keto-fy this thing so I can have some at Christmas!
Printable Keto Nanaimo Bar Recipe card below: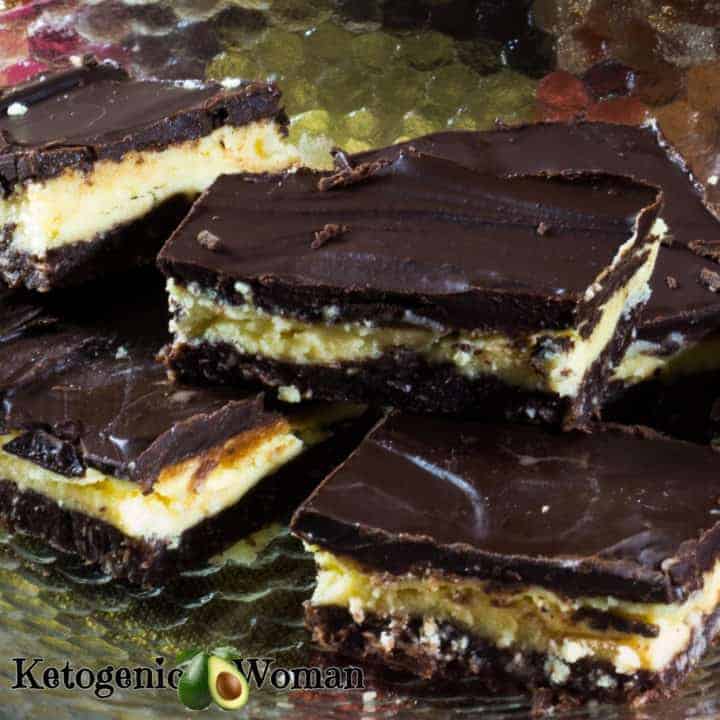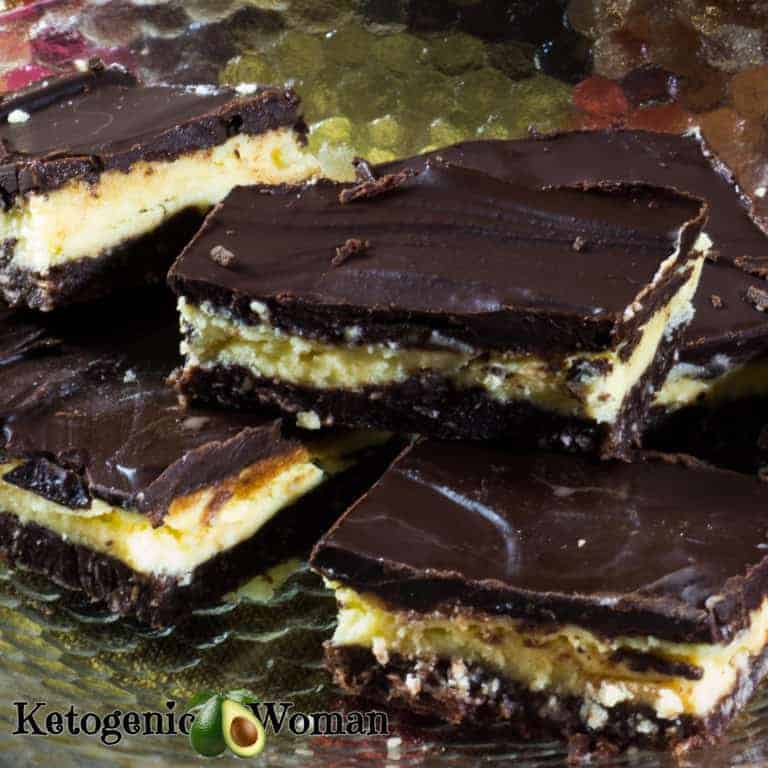 Keto Nanaimo Bar Recipe - Low Carb and Gluten Free
Nanaimo Bars are a classic Canadian Christmas treat but honestly we find an excuse to eat them year round. This is an easy no bake recipe! Gluten free, keto and low carb!
Ingredients
Bottom Layer:
1/2 cup unsalted butter
1/4 cup granulated erythritol
1 egg, beaten
5 tbsp cocoa powder
1 cup almond flour
1 cup unsweetened coconut
1/2 tsp cinnamon
Custard Filling Layer:
3/4 cup unsalted butter (softened)
1 tsp or 1 pkg stevia
3-4 tbsp heavy whipping cream
Top Chocolate Layer:
3 tbsp butter
6 ounces unsweetened chocolate
2 tbsp confectioner's erythritrol
Instructions
Bottom Layer
In double boiler or heavy sauce pot on low heat, mix the butter, sweetener and cocoa powder until all melted. Stir in beaten egg slowly. When mixture thickens remove from heat and mix in almond flour, coconut and cinnamon. Combine until it looks like a ball of dough.
Press chocolate coconut dough into the bottom of a 9x13 pan lined with parchment or wax paper. Place in fridge to firm up.
Middle Custard Layer
In a mixing bowl, combine butter, custard powder, sweetener and cream
Mix until fluffy (see below to see what it should look like)
Spread custard over the chocolate coconut base and place back into fridge
Top Chocolate Layer
In heavy saucepan or double boiler melt the butter. Add in chocolate and sweetener. Stir until smooth and remove from heat. Allow to cool for about 10-15 minutes. You want it to still be liquid.
Spread over the custard layer
Cover pan with clear wrap and place back in fridge for 2-3 hours.
Cut into 36 squares and enjoy!
Notes
Beating the Custard Layer: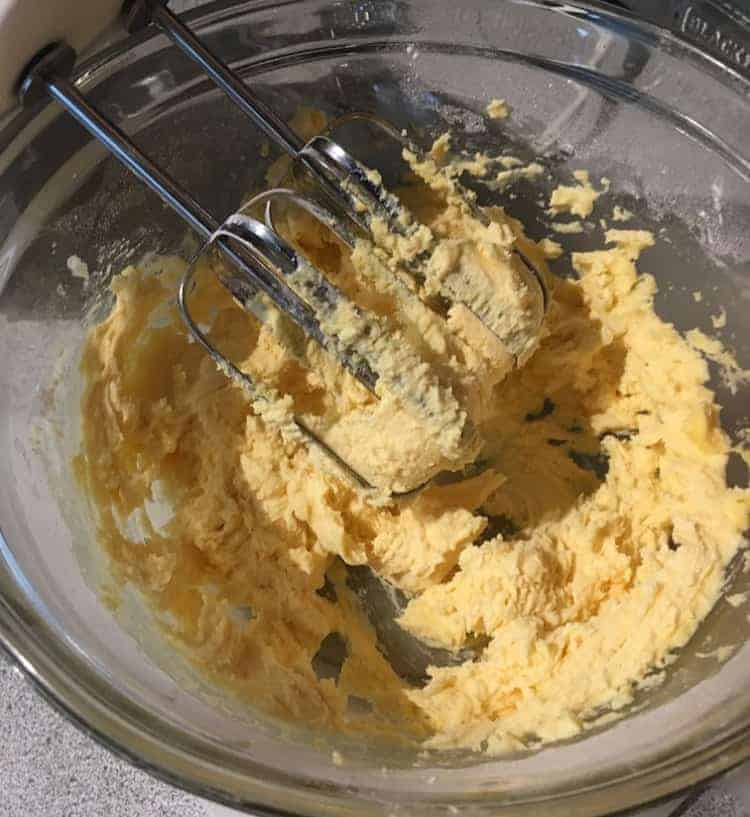 Recommended Products
As an Amazon Associate and member of other affiliate programs, we earn from qualifying purchases.
Nutrition Information:
Yield:

36
Serving Size:

1 bar
Amount Per Serving:
Calories:

136
Total Fat:

13g
Carbohydrates:

4g
Fiber:

1g
Protein:

1g
Try Some Other Keto and Low Carb Desserts
Please share this great Low Carb Christmas Dessert by pinning it to Pinterest below: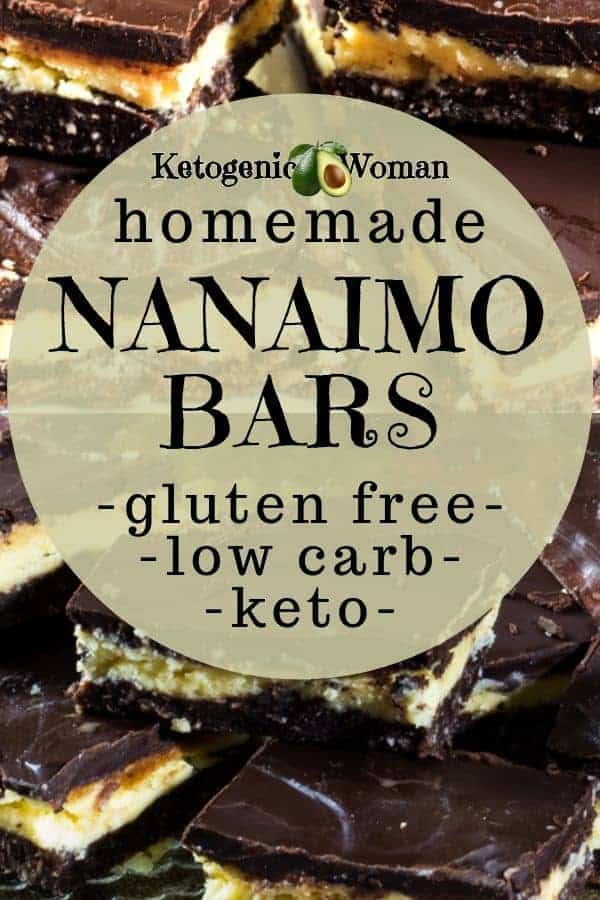 Other Keto Dessert Bars you'll Love!
Keto and Low Carb Dessert Bars and treats