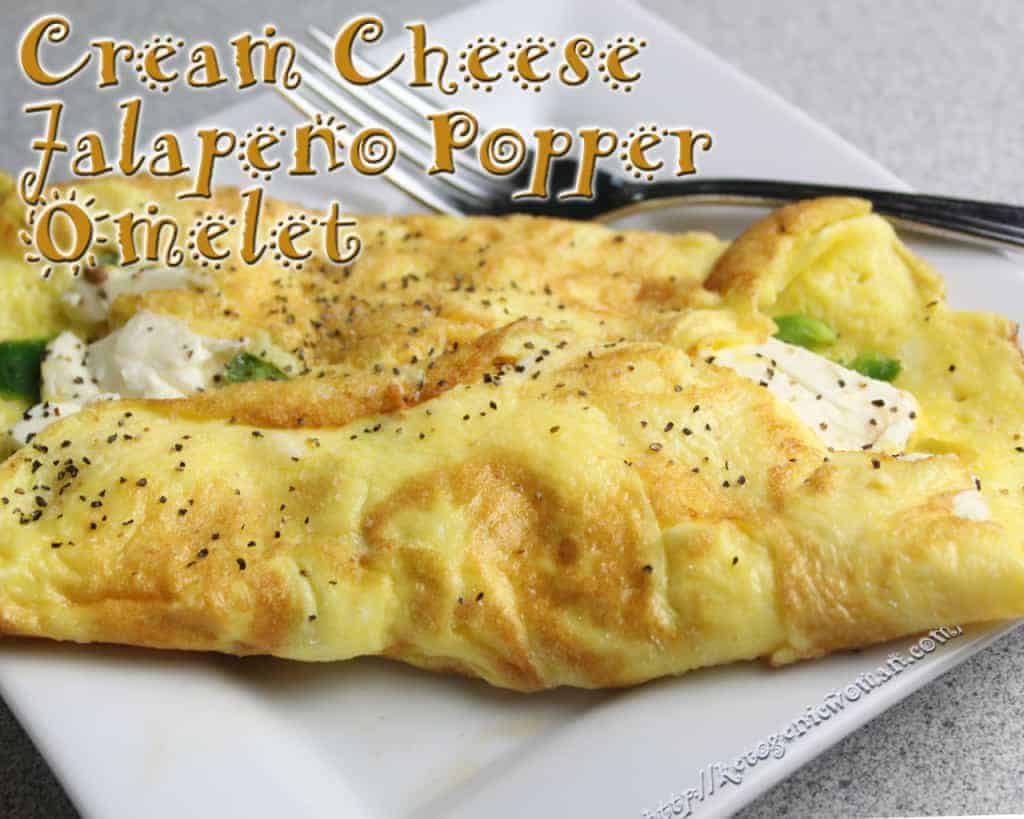 Do you ever have a food enter your mind and not leave? I was in Costco the other day and the sample lady was there giving out those yummy cream cheese jalapeno poppers. The smell was amazing but all that breading? Ugh, no. But of course then I couldn't get them out of my mind! I really, really wanted those jalapeno poppers!
So yesterday I deciding what kind of omelet to make and the jalapeno poppers came to mind. I imagined that an omelet stuffed with cream cheese and jalapeno would taste pretty darn good. And it did!
Cream Cheese Jalapeno Poppers Omelet
Tools needed for recipe
Non stick pan – I use only the green pans now, no toxic chemicals from Teflon pans!
Whisk
Ingredients
1 tbsp butter
2 eggs
2 ounces cream cheese (4 tbsp), cut up into small pieces.
2 tbsp chopped fresh jalapenos (wear gloves PLEASE!)
Salt and pepper to taste
Instructions
Place 1 tbsp butter in green pan on Medium heat. While butter is melting, whisk eggs in small bowl. Pour eggs into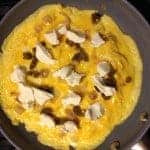 pan and lift edges until egg is almost set. Sprinkle cream cheese pieces and chopped jalapeno over the eggs. Fold omelet in half. Wait a few seconds and then flip over and cook for another 30 seconds.
This is one seriously cheesy creamy dish that tastes an awful lot like those jalapeno poppers. In fact, this just might be my new favorite low carb breakfast dish!  This is also a great Egg Fast Transition dish for those of you doing the Egg Fast.
Hope you like it!