Is there such a thing as Carnivore Appetizers? What happens during the holiday season when you are Carnivore or Ketovore? How do you handle parties, gatherings and entertaining?
Surprisingly, or maybe not so surprising is the fact that some of my favorite party appetizers are not only keto but also carnivore!
Your carnivore appetizer list can be as simple as a charcuterie board and you can also do a variety of both hot and cold keto and carnivore appies!
Check out the list below, it includes links to recipes, videos and simple lists of good ideas!
Have a Happy Christmas season, in whatever way you celebrate this holiday season!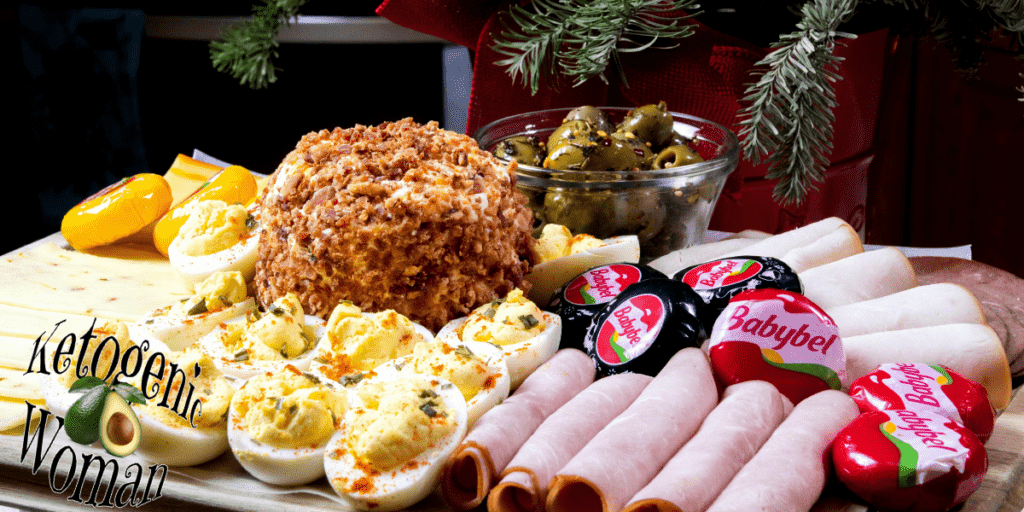 Keto and Carnivore Appetizers (Cold)
Make a Charcuterie Board with a selection of meats and cheeses! Check out these amazing charcuterie supplies!
Devilled Eggs
Smoked Salmon and Tuna slices
Shrimp Ring
Chicken Liver Pate
Pork Rinds (for dipping)
Cheese Ball
Cheese chips like Whisps
Check out more carnivore diet snacks here!
Hot Carnivore and Keto Appetizers
Chicken Wings
Pork Belly Bites
Steak Bites
Bacon Wrapped Scallops
Use a breading such as this Porking Good to make breaded shrimp or chicken bites
Dip Ideas for Carnivore Entertaining
For Carnivores keep it simple! Here are some ideas:
Sour cream with hot sauce added
Melted Butter for hot appies
Other Ideas and Links to Great Carnivore Appetizer Recipes!
Carnivore Appetizers and Entertaining Ideas
You don't have to hide away during holiday parties. Here is a list of Carnivore appetizers and entertaining ideas!