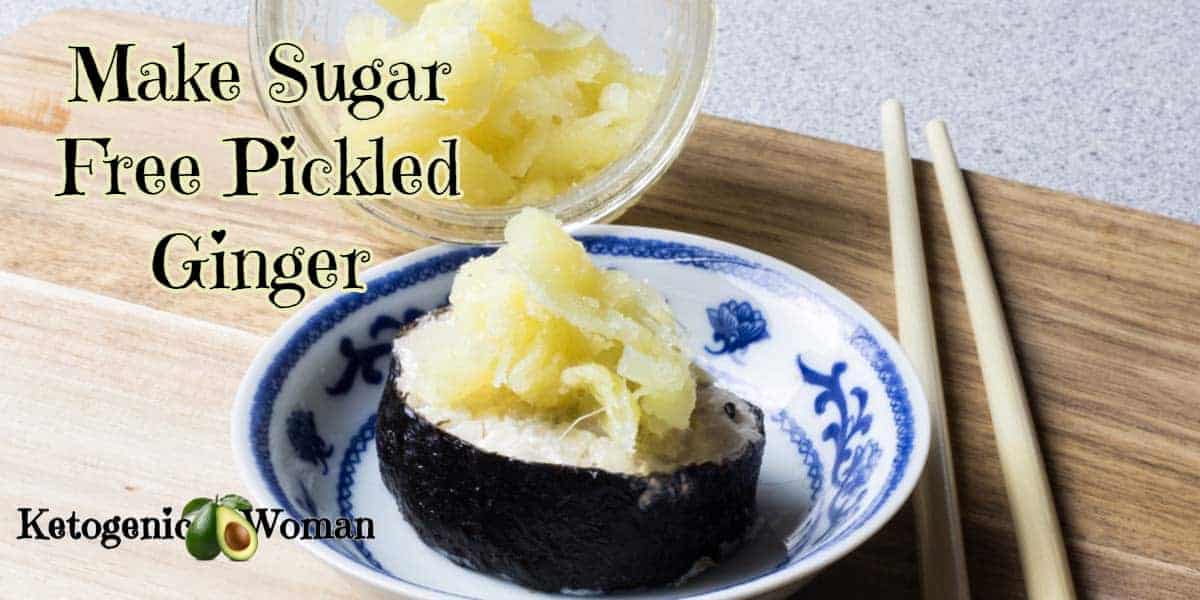 How to Make Sugar Free Pickled Ginger for your Keto Sushi Rolls!
Lately I have been making a lot of low carb sushi not only because I love it, but also because the holiday party season is here and a platter of keto low carb sushi makes for an impressive plate to bring along!
The perfect complement to sushi of course is sugar free pickled ginger!
Check out my Keto California rolls here and my Spicy Tuna rolls here.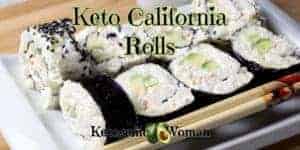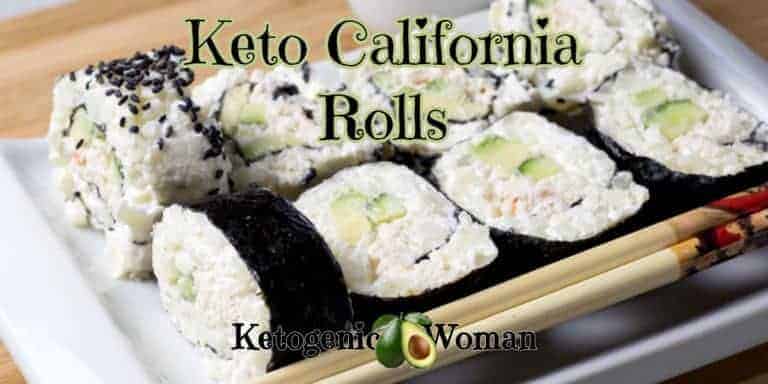 Why do they serve pickled ginger with sushi?
Traditionally pickled ginger (gari) is used as a way to cleanse the palate during a meal.
I don't know about you but when my family goes for sushi, we order several courses and so there are many flavors and tastes to deal with.
The problem is that pickled ginger is typically made with thinly sliced young ginger root marinated in a mixture of rice vinegar and sugar.
Rice vinegar itself normally has sugar so if you are eating lots of those very pink ginger slices in a sushi restaurant, you are getting sugar and carbs.
How can we make keto friendly sugar free pickled ginger?
Simple! We can use natural rice vinegar (zero carbs and sugar) and sweetener. I've done this a few times and tried different things. Here are my tips:
Try to find the youngest ginger root possible. Young ginger has a much thinner skin and is more tender. (You can see the difference in the image I have posted here)
You can use a mandoline slicer if the pieces are big enough, but I often just use a vegetable peeler.
Older ginger also works, I would just boil it a little longer.
I typically make just enough to last a week or so in the fridge because I don't want to worry about following proper canning protocols. If you like home canning, you can certainly pickle enough ginger to last a year!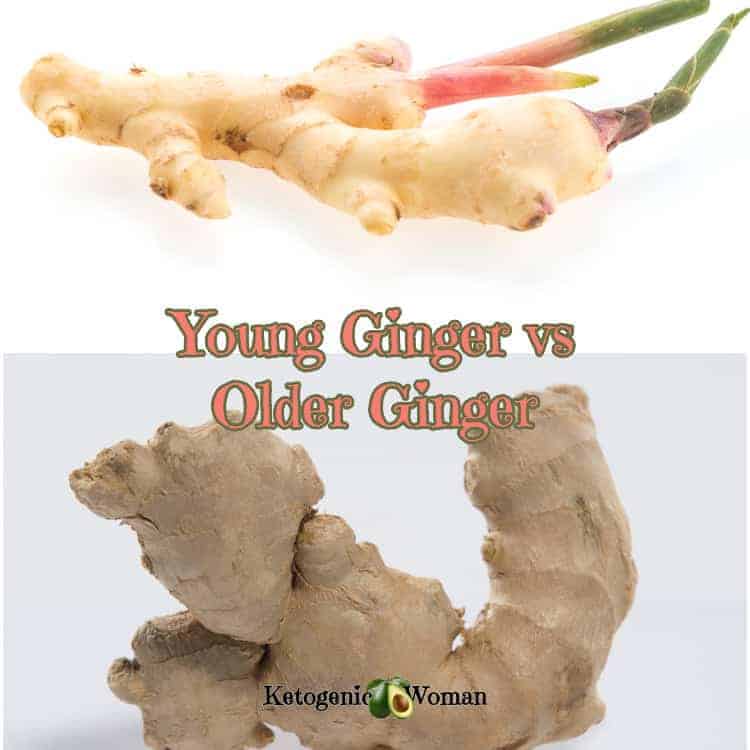 Ingredients you need to make sugar free pickled ginger
Young ginger root
Kosher salt or sea salt
1/2 cup Natural Rice Vinegar
2-3 tbsp granular sweetener of choice. NOTE: If you can get Allulose it is the best sweetener for this recipe because it's the ONLY sweetener that I have tried that doesn't crystallize once it cools down.
How to make sugar free pickled ginger step by step
Peel or scrape off the skin of fresh young ginger. If the ginger is not young, you will definitely need to use a vegetable peeler.
Slice thinly using either a mandolin slicer or a vegetable peeler
Lay the ginger slices on a plate and sprinkle with a bit of kosher salt. Let that sit for a few minutes
While the ginger is sitting, boil 1/2 cup rice vinegar for 5 minutes
Stir in the sweetener, remove from heat and allow to cool
Take the salted ginger and cover with water and microwave or boil that for 2 minutes. Allow that to cool
Drain the ginger well, squeezing out any extra water with your hands.
Put the ginger in a jar and pour over the vinegar and sweetener
Keep in the fridge for up to a week.
Your ginger will be white and not bright pink like you normally see in restaurants. You might get a pinkish tinge depending on your ginger, but you can assume that bright pink ginger has had food dye added.
Another good reason to make your own!
Use your Sugar Free Pickled Ginger for some of these Keto Recipes!
Save these instructions for making your own keto version of pickled ginger to Pinterest!