If you are looking for a super fast and keto budget friendly homemade holiday gift, this is one of my favorite things to do!
My obsession with DIY spice mixes and gift jars came about a couple years ago when I could not find Everything Bagel seasoning mix here in Canada. So I made my own and I began making up jars for my family and friends. Who knew it would become a thing for me!? That Everything But the Bagel recipe is here.
If you are following Keto or gluten free or paleo or any special diet really, you know how important it is to read labels. There are crappy ingredients in the most innocent looking jars!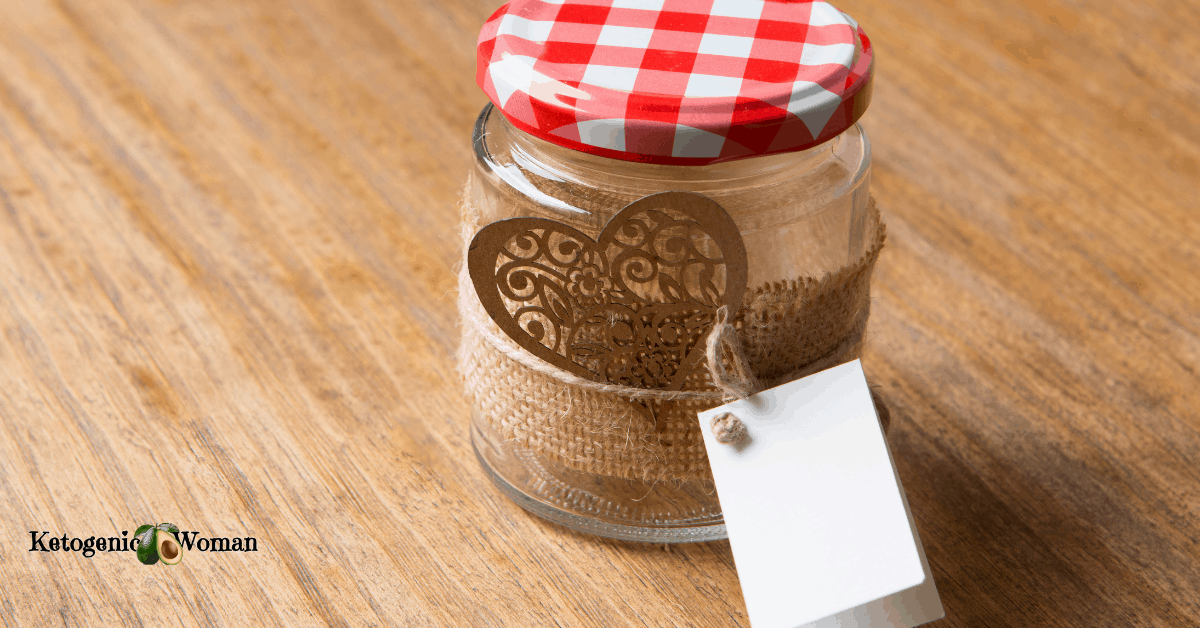 Why Make Your Own Keto Spice Mixes?
The advantages of making your own spice and seasoning mixes for Keto are:
You control the ingredients (no sugar and MSG!)
The cost of making your own is a fraction of the cost of buying a jar of seasoning mix!
Sugar and gluten free spice mixes can be hard to find!
These low cost specialty spice mixes make perfect low cost and thoughtful gifts!
I love to make homemade food gifts for my friends and family, especially around the holidays. Those favorite Keto shortbread cookies or traditional low carb Nanaimo Bars are a big hit.
Gifts of spice and seasoning mixes are even faster and easier to put together!
Plus you get to bring out your inner crafter and make cute tags and decorate those jars with ribbons and raffia! You only need a few simple items:
small jars like these (this set comes with a funnel!)
ribbons and fabric
paper to make cute tags
scissors
spices and seasonings
If you have left it too late to order things online (yup me too!) then the local Dollar store and places like Bulk Barn probably have everything you need!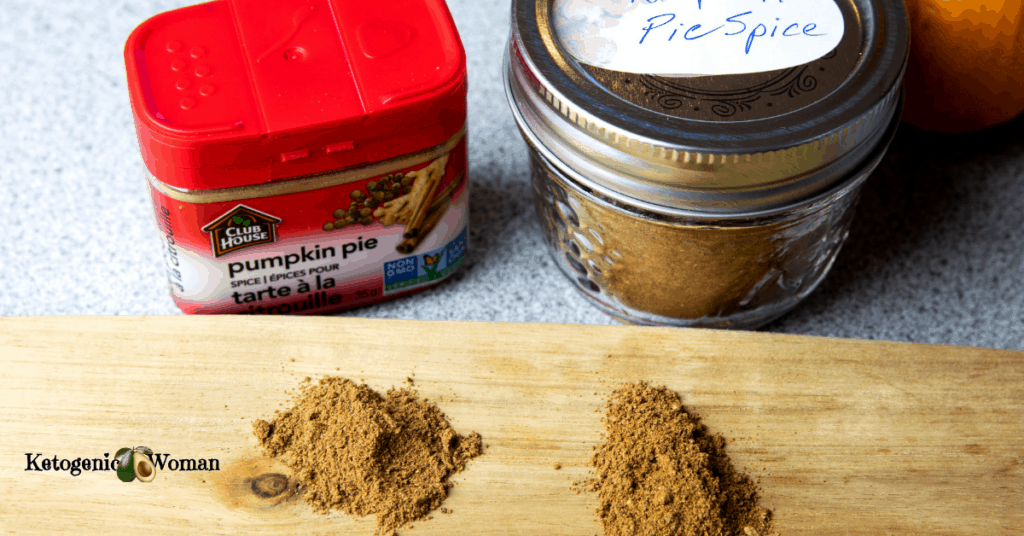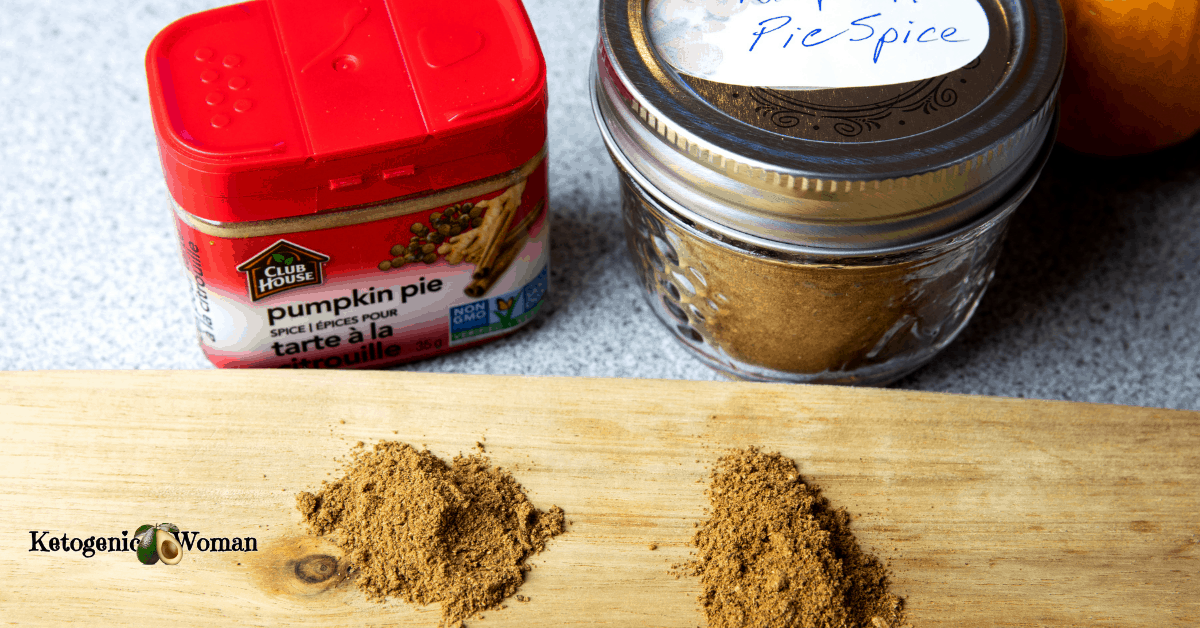 To get you started, here is a recipe for Pumpkin Spice mix that I go through a LOT of. And just so you know, I went through 3 small cans of this mix at $4.59 each before I said to myself, Are you kidding me!? Those little cans were the only sugar free ones in the store and held just over 3 tbsp of mix. Yikes!
Simple DIY Pumpkin Spice Mix
4 Tablespoons ground cinnamon
2 teaspoon ground ginger
2 teaspoon teaspoon ground nutmeg
1 teaspoon ground allspice
1 teaspoon ground cloves
Mix this all in a bowl with a small whisk and use a funnel to place the spice mix into cute little jars. Decorate those jars and voila! Christmas gifts, hostess gift, whatever you need it for!
You can double this, quadruple this, whatever you need to make some pretty little jars of sugar free Pumpkin Spice mix to give away!
This recipe can be used in all of my Keto Pumpkin recipes!
Do you need a little more help with this? Check out these 10 favorite seasoning mix recipes with printable tags and labels for only $5 from now until Christmas!