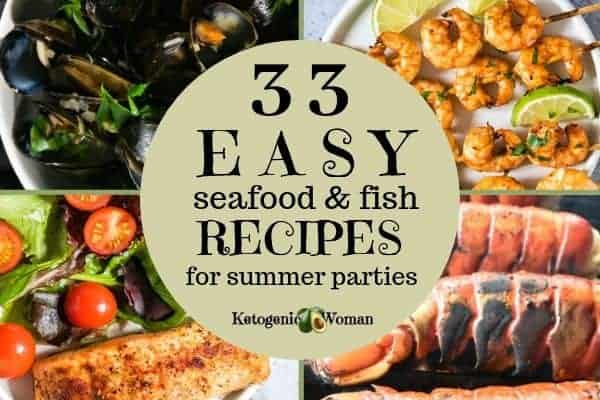 Growing up on the West Coast close to the ocean meant that I grew up with plenty of seafood! I can't even think of a summer BBQ or backyard party without Salmon, shrimp skewers or crab dip.
Memories of my Mom haggling with the fishermen right on the docks make me smile. And everyone in town worked at least one summer in one of the local fish canneries which made you vow to finish your education so that you never had to do that again!
So heat up your grills, chill your ice packs and let's try some new keto seafood and fish recipes for summer!
Delicious low carb Appetizers and Salads using fish and seafood!
The Best Keto Seafood and Fish Appetizers and Salads
---
Want to do some outdoor grilling? These recipes will show you how to grill these popular seafood entrees!
Outdoor cooking in the summer is the best, don't you think!?
Have you ever wondered how to do clams on a grill? What about shrimp? There's even a recipe here for a lobster!
Seafood cooks fast and when you do it right, it's so juicy and wonderful for summer entertaining!
These keto and low carb summer bbq recipes will have you covered!
Happy Grilling with these Keto Seafood Recipes for the BBQ!
Cooking low carb and Keto seafood dishes indoors
In the heat of summer, nobody wants to be having the oven on indoors!
Keep your kitchen cool as can be by using your Instant Pot or Airfryer! I love both these appliances and neither of them add that extra heat to the kitchen like ovens do!
You can also make use of skillet or cast iron cooking. The nice thing about cooking fish is that most seafood cooks very fast. So nothing is on the heat too long.
Here are some more Keto seafood recipes for you to enjoy this summer! All of them can be paired with a crisp summer salad or a nice fresh salsa.
Indoor Cooking: Seafood and Fish Recipes
---
Save these 33 Keto Seafood Recipes to Keep Them Handy This Summer!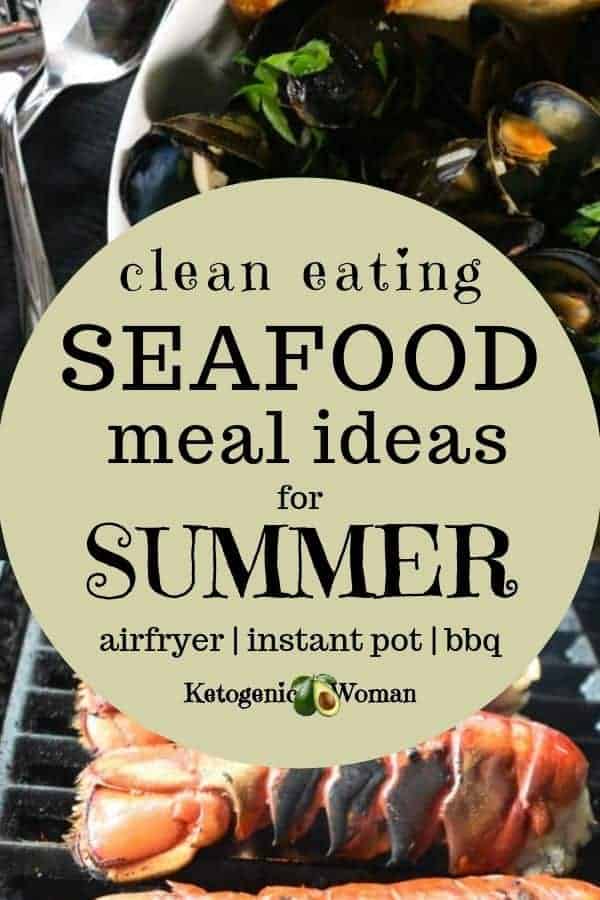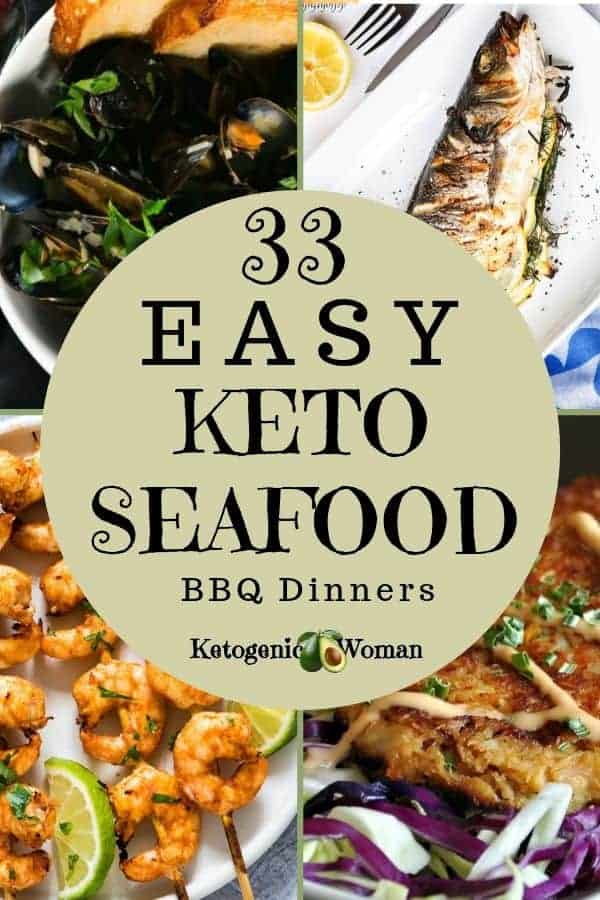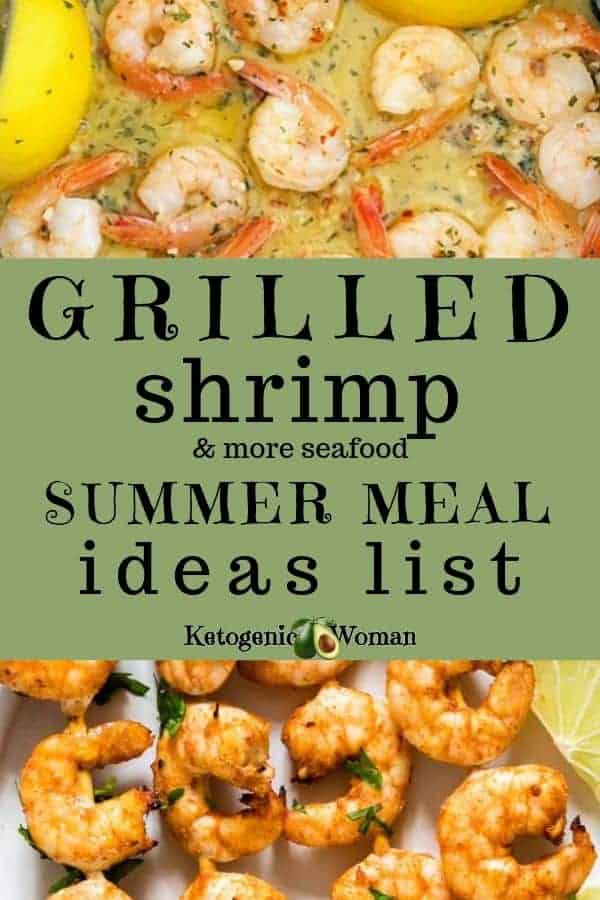 The Best Keto Seafood and Fish Recipes for Summer Entertaining!