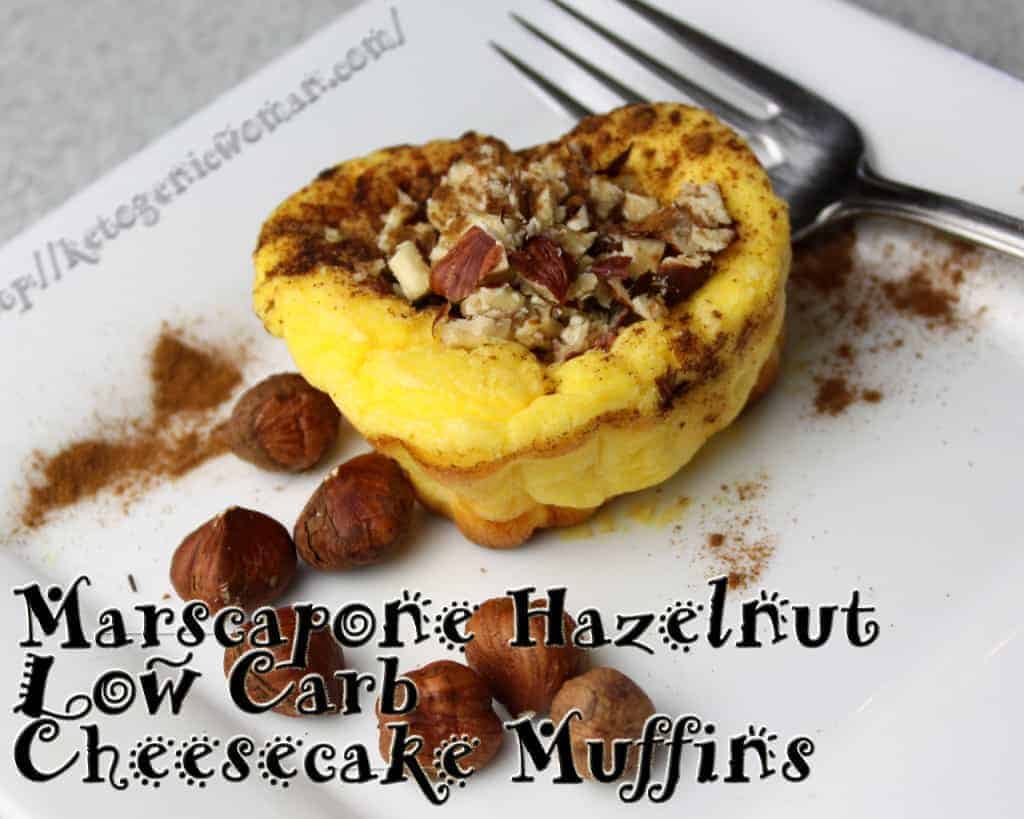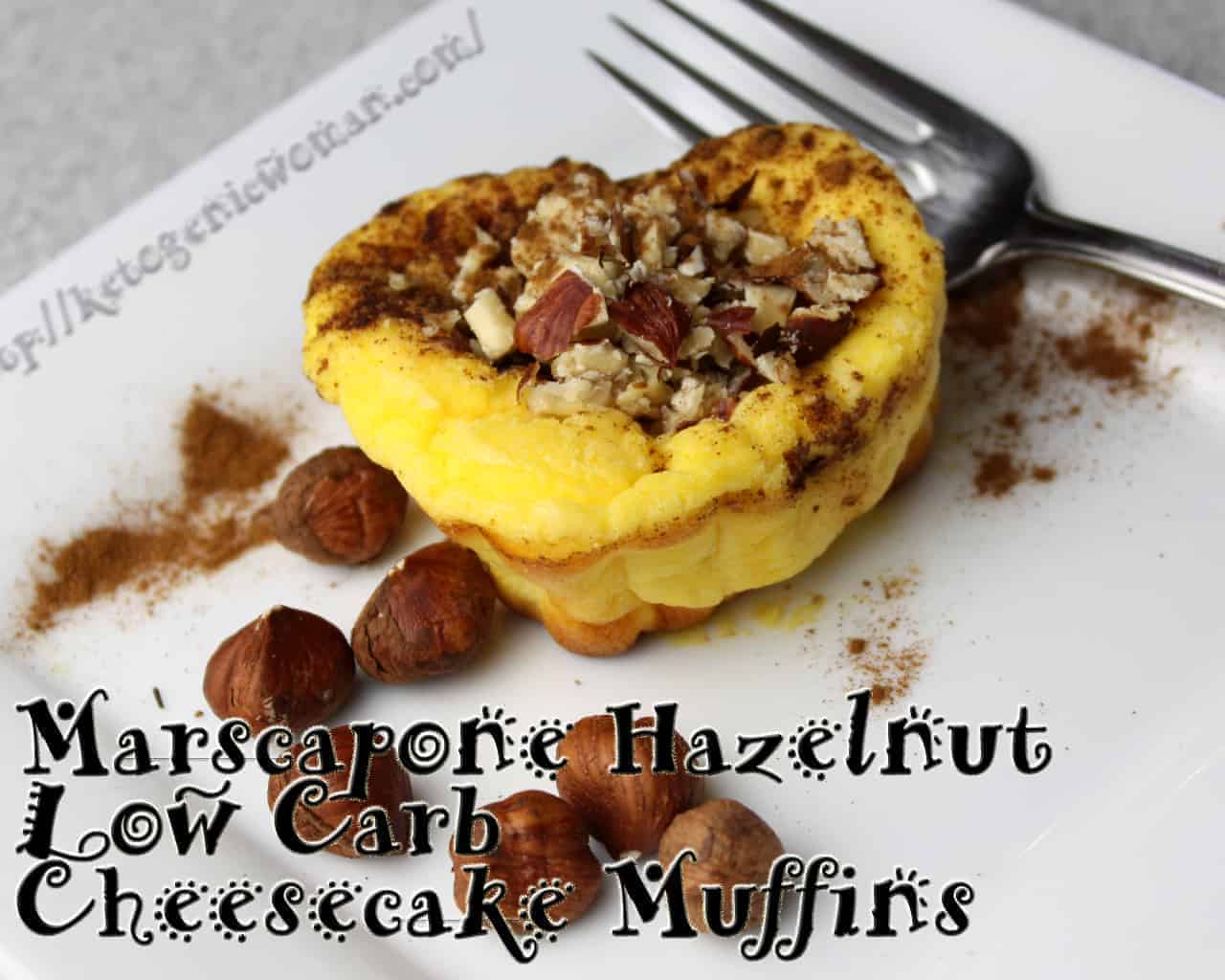 I may have called these babies muffins, but really they are personal sized Low Carb Cheesecakes!  I normally make cream cheese muffins as an alternative breakfast or lunch but I had some macarpone cheese in the fridge and thought it might elevate that standby recipe a bit!
And so it did! The addition of the hazelnut element made it even more of a treat.  You could actually dress this little cheesecake muffin up with other flavor options like caramel and pecans, but my Dad has three Hazelnut trees in his yard and so I always have buckets of raw organic hazelnuts in the pantry.  If you are not that lucky you can also score raw hazelnuts on Amazon.
You will need either a regular blender or an immersion blender will work as well.
Mascarpone Cheese Hazelnut Low Carb Cheesecake Muffins
Torani Sugar Free Hazelnut Syrup, 750 ml

Ingredients
4 eggs
6 ounces mascarpone cheese
1 tablespoon sugar free Hazelnut syrup
2 packets Stevia or to taste
sprinkle of cinnamon
2 tbsp chopped hazelnuts
Directions
Place the eggs, cheese, syrup and stevia in blender and blend until smooth.
Pour batter into 6 muffin tins (I used a silicone muffin pan like this one, they pop right out!)
Sprinkle cheesecake muffins with a dash of cinnamon.
Bake at 350 for about 25 minutes
They will taste more cheese-cakey if you then let them get cold in the fridge.
After they are cold, serve with a teaspoon of chopped hazelnuts on each muffin.  If you are eating dairy, then top with a dollop of heavy whipped cream for a dash of deluxe decadence.
Egg Fasters!  If you want to eat these while on the egg fast, then just leave out the nuts.  Pour the batter into 4 larger muffin tins instead of 6.
For the Egg Fast, each low carb cheesecake muffin (1/4 of the recipe) will count as 1 egg, 1.5 ounces cheese and 1 sweetener serving.  You could make a nice buttery/cinnamon sauce for the top.
Enjoy!